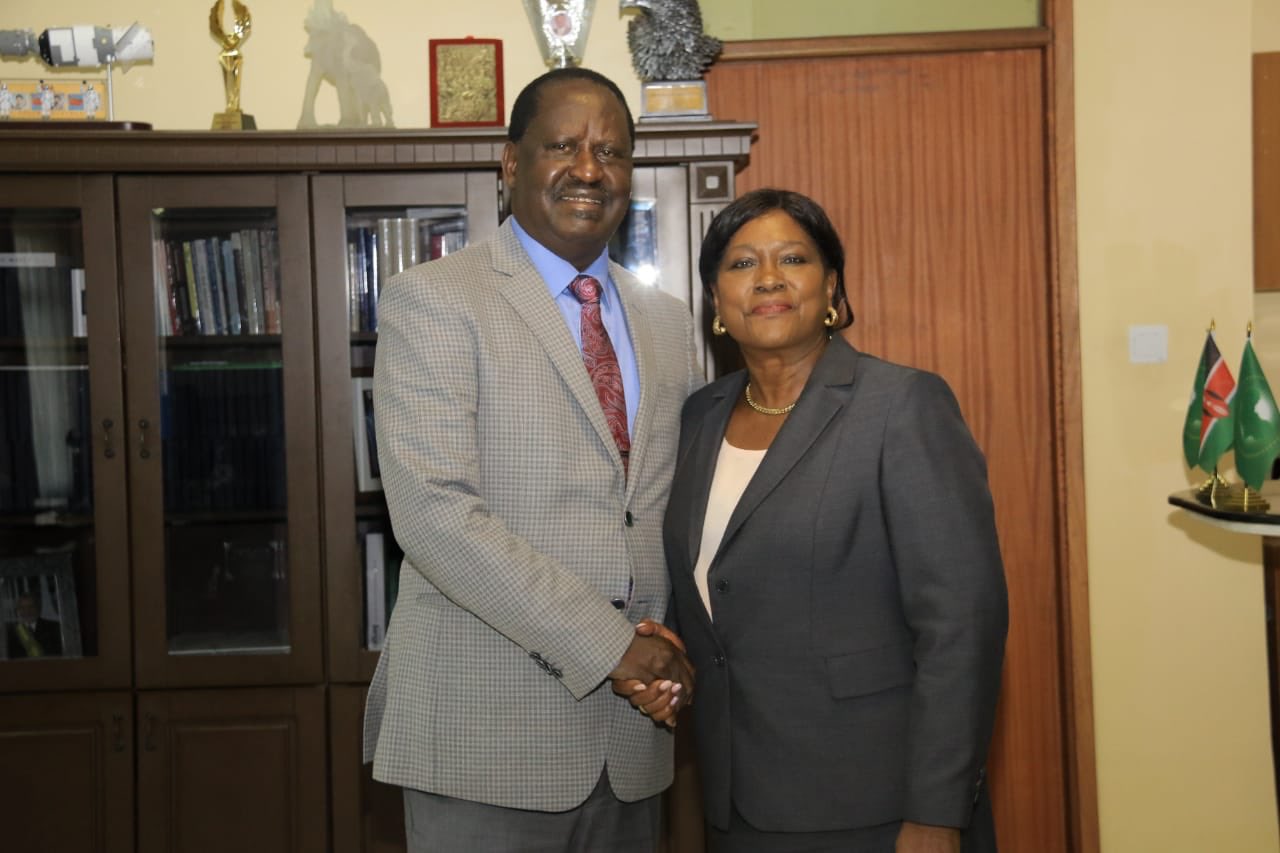 Nasa strategist, David Ndii, has described Raila Odinga as a total let down to all his supporters after his meeting with President Uhuru Kenyatta's sister,Kristina Pratt Kenyatta.
David Ndii has further stated the entire Nasa team and all his supporters have completely lost it.
"We have truly lost this one. What a let down," Ndii stated.
We have truly lost this one. What a let down. https://t.co/W6BX9kTQFY

— David Ndii (@DavidNdii) August 14, 2019
The two held talks at Raila Odinga's Capitol Hill offices, with details about the unique meeting remaining scanty at least for now.
Kristina Pratt was vocal in 2017 General elections where he pleaded with kenyans to vote for his brother Uhuru Kenyatta. Pratt and Muhoho Kenyatta have been Uhuru's power behind the scenes.
According to David Ndii, Raila has betrayed many Kenyans who sacrificed a lot to fight for him. Most them being tortured and even others killed in the fight for electoral justice in Kenya.
This response by David Ndii has elicited a lot of reaction from the online community. One Twitter user, Lucas Ndegwa, has actually told Ndii that politicians are not worth dying for.
And this is the guy you almost died for. Politicians are not worth dying for. Let them rot with their own.

— Lucas Ndegwa (@lucas_ndegwa) August 14, 2019
@RailaOdinga Has officially Joined the Kenyatta Family of Thieves.#PunguzaMizigoBill2019

— Moses Njuguna (@MosesNj55736467) August 14, 2019
You once said politics is not for idealists. Expecting politics of principle in Kenya is being unrealistic, one has to build tribal coalitions to win and then implement what he believes in.

— Murīithi Ndegwa (@MurithiNdegwa1) August 14, 2019