Kenyans from across the country on Monday woke up to reports that some cabinet secretaries in Uhuru's government had been summoned to DCI headquarters to record statements over alleged reports that they were planning to assassinate Deputy President William Ruto.
According to the DCI boss George Kinoti, Deputy President William Ruto indeed called him claiming that his life was in danger. Kinoti noted that the Dp claimed some cabinet secretaries were planning to kill him since they considered him a threat to 2022 Presidential seat.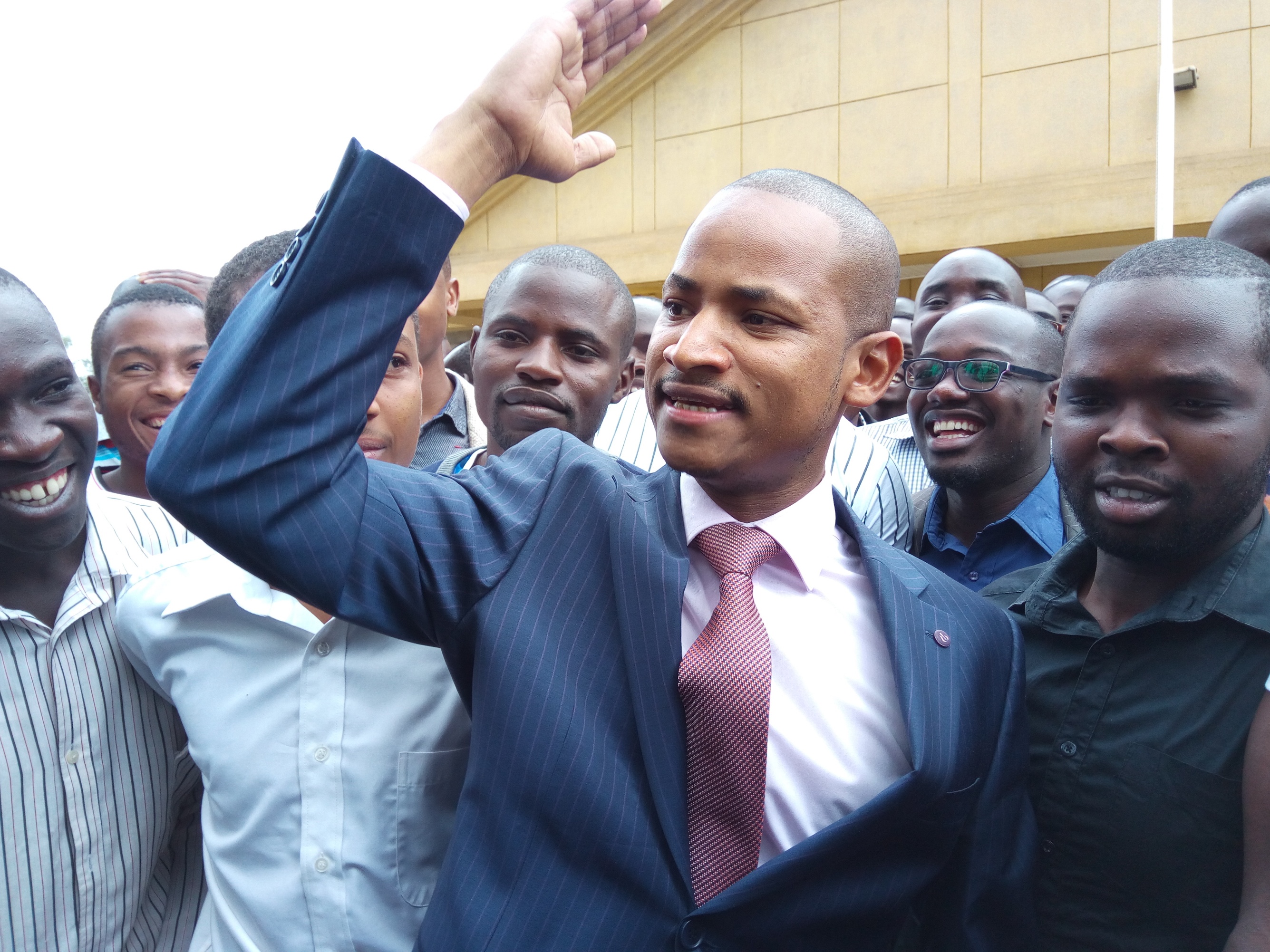 But it was only three CSs who included Peter Munya (Trade), Joseph Mucheru (ICT), and Sicily Kariuki (Health) who appeared at the Kiambu based Directorate of Criminal Investigation DCI offices to record the statements.
Some of the users expressed their anger saying Ruto's claims should not be taken lightly owing to the fact that former deputy Vice President George Saitoti was also 'eliminated' in a mysterious way after expressing his will to run for the presidency in 2013.
Others also questioned Joseph Nkaiserry's 'way of elimination' saying that if Ruto's claims are not looked into properly, the same was bound to happen.
But even as the assassination reports continue to sink in the minds of many Kenyans, some have already taken to their media sites to make fun of the reports terming it a cunning move by Tanga-tanga team pulling a red herring and seeking sympathy votes ahead of 2022 general elections.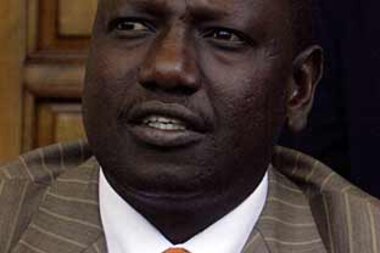 Taking to his tweeter account, Embakasi East member of parliament Babu Owino, the vocal legislature made fun of the DP wondering how Ruto had been going round donating money in churches saying he was investing in heaven yet he feared death (going there).
Funny how DP Ruto is seriously investing in "heaven" though he fear going there!

— Babu Owino (@HEBabuOwino) June 24, 2019
His sentiments were also echoed by one user @Asamoh who according to him Ruto had nothing to fear owing to the fact the Dp had already invested in heaven and had been protected by the holy blood of Christ.
Me think DP Ruto is playing politics of sympathy. I thought he is protected by the blood of Jesus after investing in heaven. He has been donating in churches every Sunday.

— Rein (@Asamoh_) June 24, 2019
Here are some of the reactions from both Tweeter and Facebook;
Vincent Kanyang'onda Heheheeee… Babu Owino Yawaaa……you said he should start enjoying his investment in heaven and he's found those ready to lift him to heaven!!! Such volunteers, if they exist should be Congratulated Not Condemned.
Jacob Juma endlessly and publicly accuses DP Ruto of plotting his assassination.

We woke up one day and Omwami was dead. To date, the DP has never been questioned on this just as a person of interest. RIP JJ. @DCI_Kenya

— Kenya West© (@KinyanBoy) June 24, 2019
Owino Norman Baby non is ready to die we cheat that we can go but life is so good on Earth than the world of the dead.
Liz Black's Ruto is looking for Sympathy Votes for 2022… As he has forgotten he killed a small boy from Busia just the other day… What is so special about him going round stealing public funds and killing innocent people 🤔🤔😡😡
Williams Ruto should courageously face his partner in crime Uhuru Kenyatta directly and accuse him of plannning the assassination. Uhuru murdered Thuo, Saitoti and Nkaissery the same way his father Jomo had assassinated Pio Pinto Gama, Argwings Kodhek, Tom Mboya and JM Kariuki.

— Dr. Miguna Miguna (@MigunaMiguna) June 24, 2019
Since Uhuru Kenyatta is a coward and he will not allow Ruto to be prosecuted on corruption charges, the #KenyaMafia will assasinate Ruto. Chopper accident, poisoned meal, or a rogue bodyguard. Saitoti was murdered by #KenyaMafia to reduce the number of presidential candidates. https://t.co/o3R6iRtb5n

— Boniface Mwangi (@bonifacemwangi) June 24, 2019
David Isoe Worst thing to wish God's creature!.
I wish the DP long life, longevity has a place in your life.
Differ in principles, but respect one's life, let's hope no such plan is in any living man's mind.
Ruto has no plans to stop his run for the presidency. He has money and the network to run and win. So how do you stop such a man? Death. He can't run when he is dead. But Ruto can pull a fast one and ensure Uhuru dies in office before 2022. So let's see how this plays out. pic.twitter.com/Vo9cCJWVZr

— Boniface Mwangi (@bonifacemwangi) June 24, 2019
Who is capable of killing whom?

Uhuru Kenyatta is a thief, murderer and addicted to drugs, alcohol and cigarettes who doesn't wake up before 10am and often relies on physicians to drip him to consciousness. William Ruto is a thief, murderer but a teetotaler who doesn't smoke.

— Dr. Miguna Miguna (@MigunaMiguna) June 24, 2019