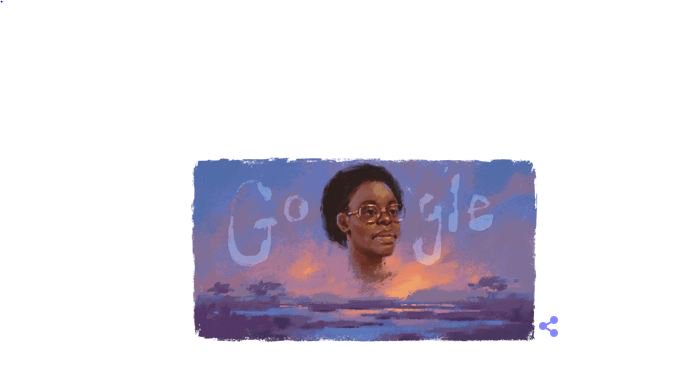 Today was a special day for book lovers as one of their own was given a major recognition online. Kenyans gave their respects to Google for appreciating one of their own. Incase you are not in the know; Google started honouring people, events, anniversaries and holidays with doodle designed by one of its engineers in 1999.
The company has since then honoured many of African personalities such as the World renowned environmentalist Wangari Maathai, South African singer and activist Miriam Makeba among others.
Kenyans were glad that Google honoured our own Margaret Ogola, the author of 'The River and the Source.' Unfortunately, some felt that in our own list of national heroes, Githeriman made it before her.  Margaret Ogola remains to be one of the most iconic features in the halls of literature.
Her works and more so, The River and the Source have stolen the hearts of many a literature lover. Dr Ogola is best known for her novel, The River and the Source, which was a set book in KCSE from 1999 to 2004. The novel won the 1995 Commonwealth Writers' Prize best first book in the Africa Region, and the Jomo Kenyatta Prize for Literature the same year.
Many would possibly claim not to have known her, and below are a few fun facts about Dr. Margaret Ogola every Kenyan should:
Ogola was born on 12th June 1958.
Her book 'The River and the Source' was turned into a set book and examined in Kenya Certificate of Secondary Examinations from 1999 to 2004.
Margaret attended Thompson's Falls High School in Nyahururu and was the best student overall in her O level class.
She's an alumni of Alliance Girls High School and University of Nairobi where she earned a Bachelor of Medicine & Surgery in 1984.
Ogola was a staunch Human Rights defender.
Dr Ogola was married to Dr George Ogola, and together they had 4 biological children, and 2 foster children.
Dr Margaret Ogola died on September 21, 2011 at an age of 53 years. She succumbed to cancer.