Reports have come to indicate how the government has decided to drag its feet over the Dubai gold scam where fraudulent gold dealers are said to have scammed  Dubai ruler's cousin some Sh400 million.
Since the case surfaced mid-March, no serious arrests and arraignments have been witnessed in court.
Initial reports revealed that the Dubai ruler, Sheikh Mohammed bin Rashid Al Maktoum, had personally called President Kenyatta and Opposition leader Raila Odinga to expedite the transportation of the gold to Dubai.
A senator implicated in the scandal, Moses Wetangula flew out of the country last week on official government business in Hong Kong.
A controversial businessman was arrested last week Friday and his vehicles impounded by the Directorate of Criminal Investigations.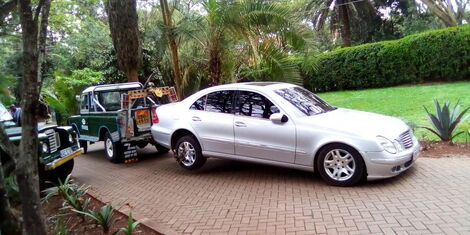 Politician Zaheer Jhanda, who has been identified as having played a key role in the scam, did not present himself to the Directorate of Criminal Investigations (DCI) as he had promised during a recent interview on NTV.
"Nobody has called me. The DCI has not summoned me. I've heard my name mentioned and as a law-abiding citizen of this nation, I'll go to see the DCI," he said on Saturday, adding: "I'll present myself and I'm ready to be questioned. I'll go myself and talk to them and shed any kind of light they'd want me to shed," he said.
Other senior government officials adversely mentioned in the scandal are Interior Cabinet Secretary Dr Fred Matiang'i, who declined to comment about the scam and his alleged involvement.
"You don't expect me to respond to whether fraudsters mentioned my name in what is an active investigation," he told journalists Friday.