Flamboyant Businessman and Raila Odinga's ally Don Bosco Gichana has come out dismissing claims that he is linked to the ongoing fake gold scandal that has seen several "businessmen" arrested by the DCI.
While talking to his facebook page Gichana dared the naysayers to bring the evidence they have that shows he is involved in the scam.
"Washenzi hao.Walete ushahidi wowote wa nyaraka au Video.Vita vya kisiasa,wapi complainant statement kwenye kituo cha polisi Kenya."
Gichana's name was dragged into the mess after a picture of him with one of the suspects Zaheer Jhanda circulated on social media giving people the notion that he could also be involved in conning Saudi Prince the Sh250 million.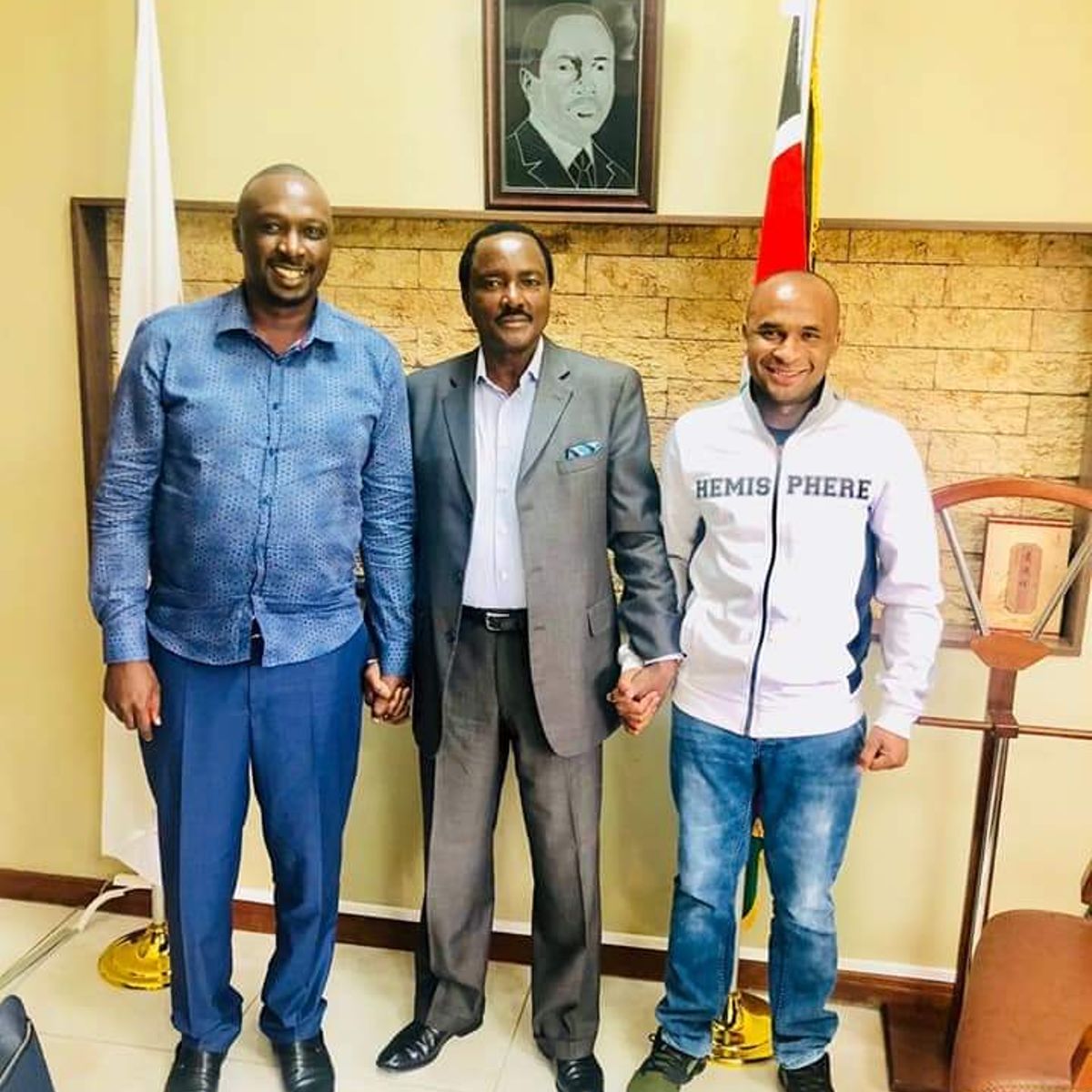 Gichana is not new to scandals. He was recently released from Tanzania Jail after spending five years.
He was tried for conspiracy and money laundering alongside four people including his lawyer Median Mwale.
The youthful politician was first arrested on March 29, 2013, when he went to Tanzania to visit Mr Mwale, who had been in detention since August 2011 over charges including money laundering.
He was ordered to pay a fine of Tsh300 million (about Sh13.7 million) to secure his freedom.
Mr Gichana could not hide his joy after returning home from the neighbouring country.
He had earlier expressed disappointment, saying he had been denied justice.
"Thank you, counsel, family, friends and everyone who has been with me in this journey. I'm free and back to my motherland, Kenya. May God bless you," he said