The horrific murder of a beautiful female officer with so much potential just like the slain Moi University medical student has shocked many Kenyans. Grief  engulfed Murang'a GK Prisons fraternity after the body of one of their  officers  was found lifeless in her house.
The  Officer in charge of Murang'a Prison, Peter Kambo observed that the deceased had worked in the prison for two  and half  years having been posted after training.
He  said the death was a big shock to them, adding that the matter is being handled by criminal investigation officers to  establish the truth.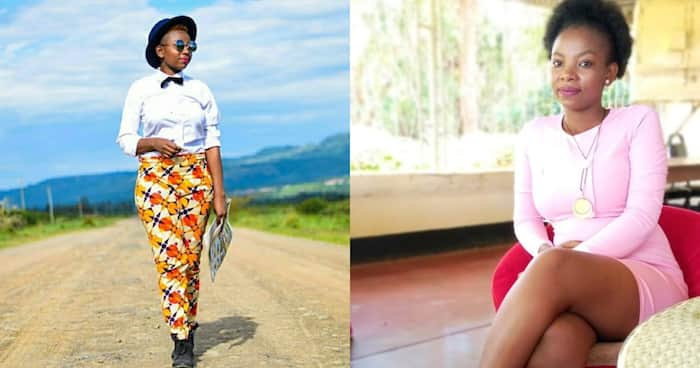 "She  was young and committed to her duties. We are following due process to inform her family members even as
investigations continue," he added.
A middle-aged man who has a tattoo drawn on his neck entered the house of 24-year-old Pauline Wangari at 9 pm Monday and left at 3 am Tuesday, a CCTV footage at the deceased's rented house in Kiharu shows.
Ms Wangari, a constable at Murang'a GK Prison, was found naked on her bed early Wednesday, with her entire bedding soaked in blood. She had been stabbed multiple times in the head, abdomen and neck.
In her lifeless state, a roll of bhang was — ostensibly — placed between her lips, and a kitchen knife firmly clutched in her right hand.
CCTV footage further shows the suspect leaving Ms Wangari's house while carrying a TV set, the deceased's large bag and her mobile phone.
One of Ms Wangari's friends, who watched the footage at Murang'a DCI offices on Wednesday, says she knows the man as Ms Wangari's friend.
It remains unclear why the suspect embarked on the brutal attack. The key suspect remains at large.