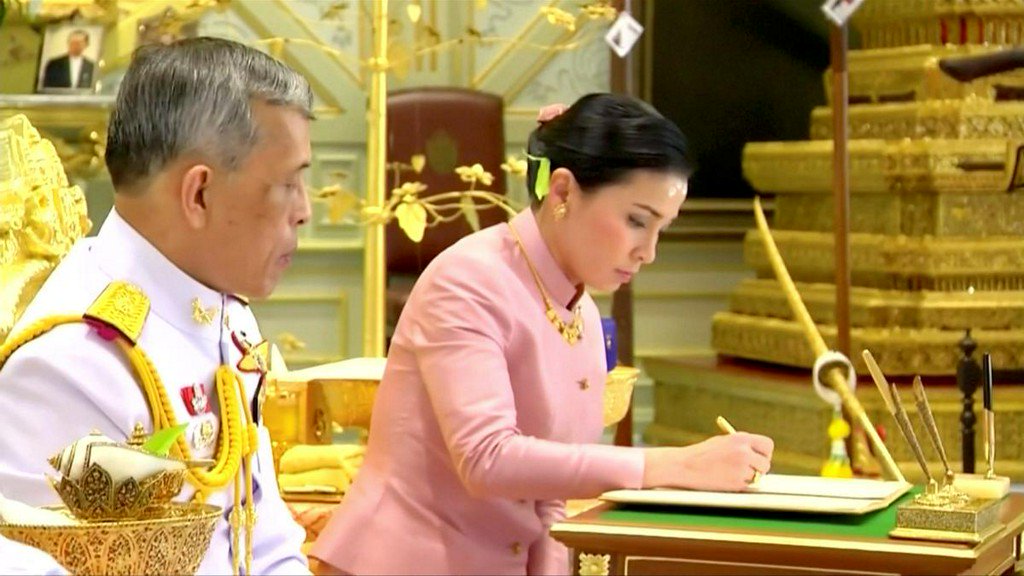 Controversial King Maha Vajiralongkorn's has named his former bodyguard and new wife, Ms Suthida Vajiralongkorn Na Ayutthaya, the Thailand's queen, effective from Wednesday (May 1), three days ahead of his coronation.
The announcement was made in the Royal Gazette, which said the King has legally married Ms Suthida, but did not specify the date of their marriage.
The ceremony was overseen by King Vajiralongkorn wearing a white uniform in Bangkok's Dusit Palace on Wednesday, according to a broadcast of the announcement, which showed Queen Suthida in a traditional Thai silk dress.
In 2014, King Vajiralongkorn appointed Ms Suthida Tidjai, a former flight attendant for Thai Airways, as a deputy commander of his bodyguard unit.
Ms Suthida, 40, has long been rumoured to be romantically linked with King Vajiralongkorn since he was the crown prince, but their relationship was not made public until now.
The King made Ms Suthida a full general in December 2016, and the deputy commander of the king's personal guard in 2017. He also made her a Thanpuying, a royal title meaning Lady.
Queen Suthida is King Vajiralongkorn's fourth wife. The king has five sons and two daughters from his previous marriages.
Vajiralongkorn, 66, also known by the title King Rama X, became constitutional monarch after the death of his revered father, King Bhumibol Adulyadej, in October 2016, after 70 years on the throne.
He is due to be officially crowned in elaborate Buddhist and Brahmin ceremonies on Saturday, followed by a procession through Bangkok the next day.
He is known more for his eclectic dress sense, scandal-plagued past and failed marriages than any regal qualities.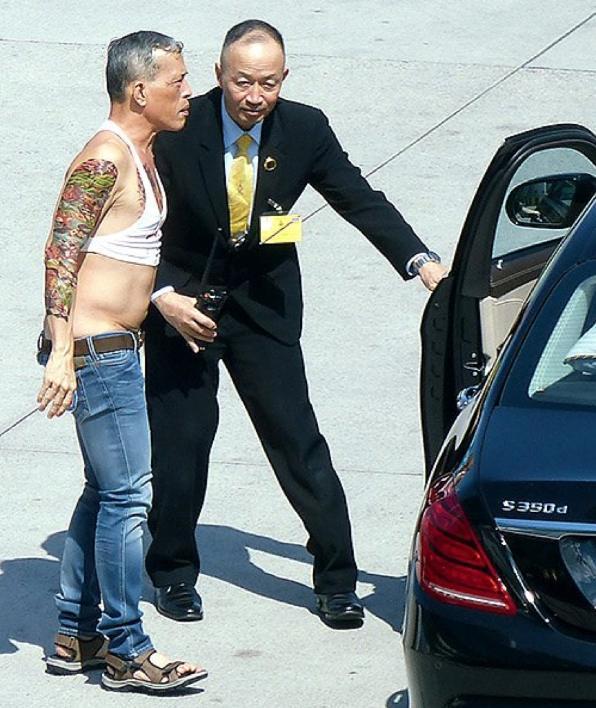 He is famous for his dedication to his pet poodle, Foo Foo, which was awarded the rank of Air Chief Marshal in the Royal Thai Air Force and given its own Wikipedia page.
It has frequently appeared at official functions; including accompanying the Crown Prince to a 2007 reception hosted in his honour by the US Ambassador Ralph Boyce.