Jamaican sensation and Reggae Queen Etana is set to perform in Nairobi Kenya on 11th May.
Shauna McKenzie, known as Etana, is a reggae singer from Jamaica and is popularly known for her hit songs, Rise, Weakeness in me, My Man among others.
Her debut album The Strong One was released in June 2008. On December 7, 2018 Etana was nominated for the 61st Annual Grammy Awards for Best Reggae Album.
Etana will be performing at Uhuru, Gardens and already fans have expressed the excitement ahead of her concert.
Her visit to Kenya will count as her third time to be in the country.
Etana has been in Nairobi alongside Tarrus Riley at Carnivore and with Richie Spice and Luciano at the KICC grounds.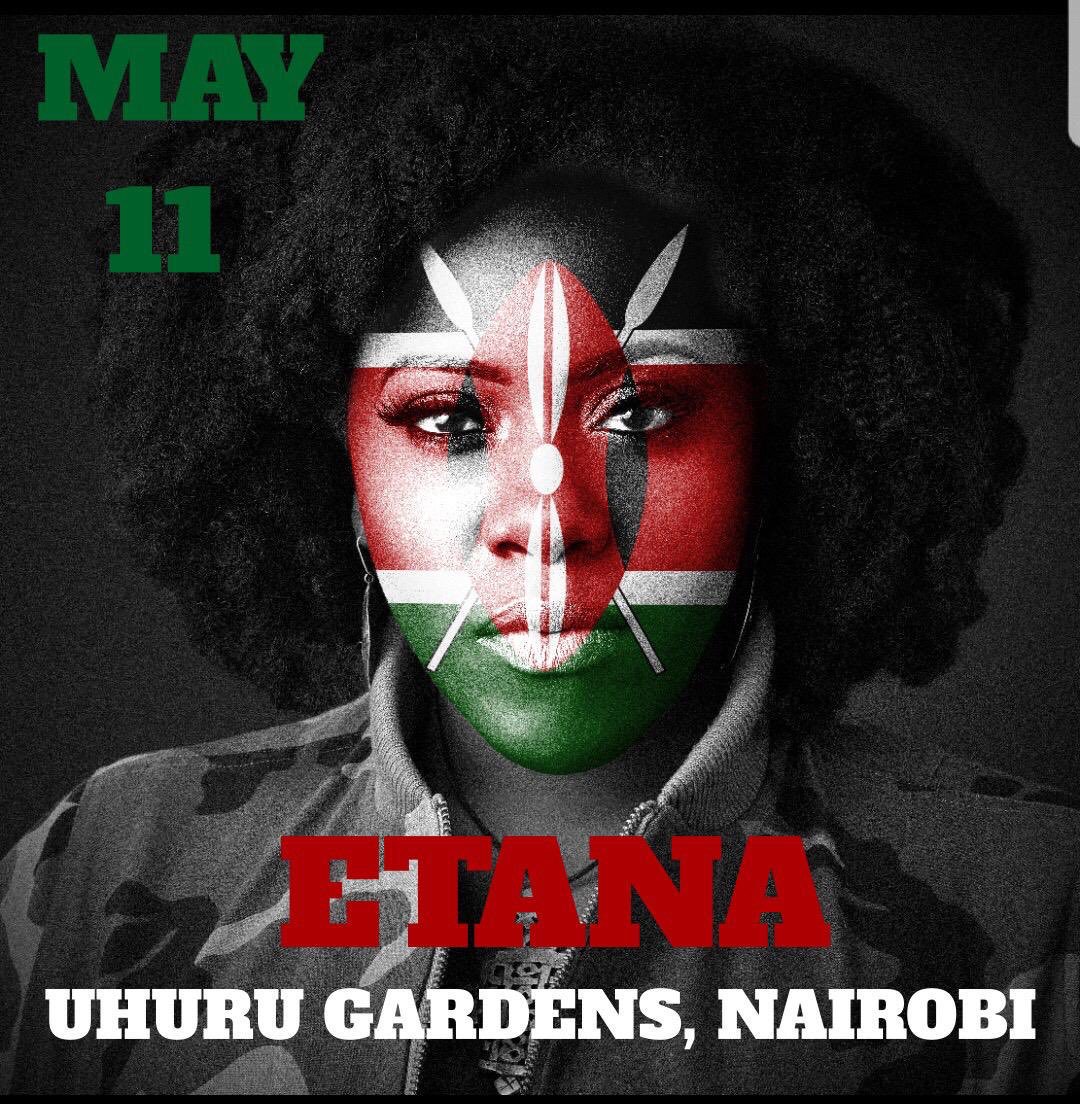 This time is set to be bigger and better since the artist will be be headlining act in her very own show.
The concert dubbed 'Etana Returns' will serve as a night of pure reggae and a the reggae Queen is expected to perform for about two hours.
Are you ready for the reggae night with Etana?
it's gonna be a jamming show
On my birthday what a special day it will be @etanastrongone Welcome home
@winyshiq @rahabshi@staceykare @boboivy__@kuria_kevin Issa date my people!
Can't wait👌
@murayaian🙌🙌🙌🙌am excited
@_oyoyo the first reggae concert we are going to ama namna gani?