The arrest of 18 criminals marauding as matatu operators in Eastleigh and Pumwani were nabbed in a swoop conducted by Officers drawn from the Directorate of Criminal Investigations (DCI), Regular Police and Administration Police.
The suspects are expected to appear in Court Thursday of April 18, 2019, in what is expected to be a landmark ruling to get back to the Michuki Rules.
Michuki Rules
In 2004, fierce Kenya's Minister for Transport and Communications introduced a raft of measures to reign the chaotic Matatu industry.
During his stint at the Transport Ministry before moving to the powerful Internal Security, Michuki introduced speed governors, passenger seat belts, matatu using designated routes, uniforms and courtesy while serving passengers.
Acting on a leaner budget and a not-so-robust ministry with diverse wings like the current NTSA, Michuki single-handedly oversaw a streamlined matatu industry.
In recognition of his achievements in the public transport, The Kenya Commission of Human Rights awarded him The Waziri's Award.
Total Breakdown
Since Michuki died in 2012 aged 79, the Kenyan Public Transport has reset back to 'Factory Settings.'
The closest Kenya ever got to some order was when the Controversial Kipipiri Member of Parliament Amos Kimunya introduced the SACCOs to the Matatu Industries.
While the Matatu SACCOs have a number of success stories, the Michuki rules seemed to have died a natural death.
In Nairobi, cases of drivers dressed in casual Tshirts are still common. The speed governors are on-and-off, and the Matatu operators are rude and abusive.
Criminal Matatu Operators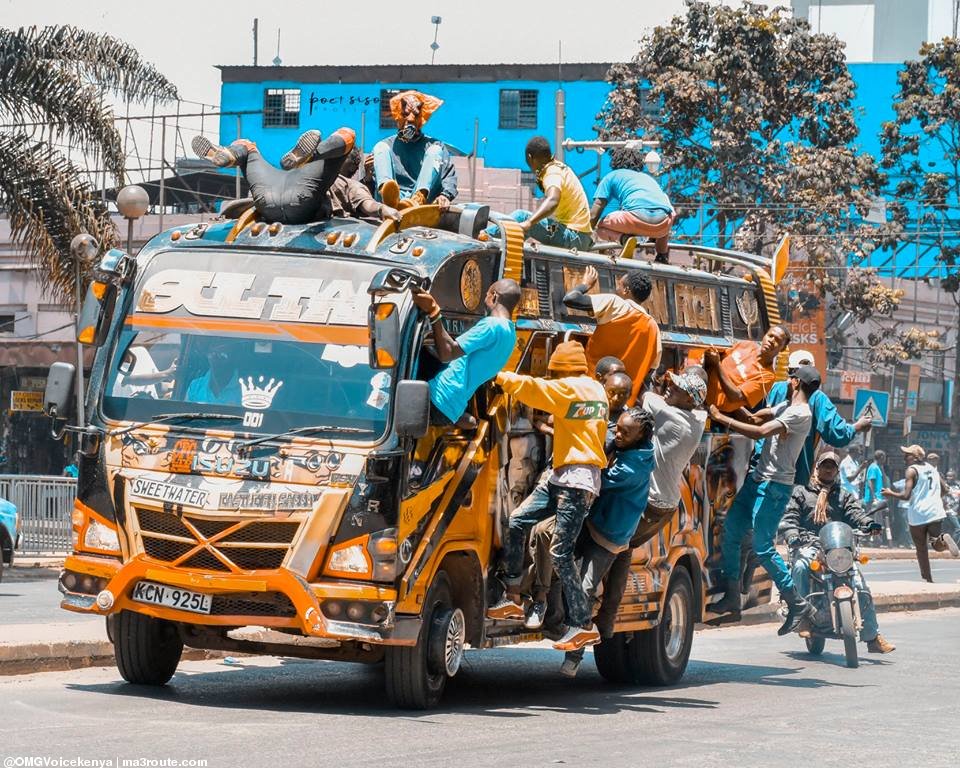 On the eve of Christmas in 2017, Matatu operators bludgeoned a private vehicle driver after the Matatu grazed the man's saloon car while reversing.
Mr Joseph Kiarie demanded compensation for the damage on his car when a rowdy Matatu Conductor accosted him.
The driver of the bus belonging to Marimba Investment Sacco joined in the fight shortly before other touts also came baying for Kiarie's blood.
They beat him and left him fighting for his life lying prostrate on the tarmac.
Some well-wishers rushed Kiarie to Neema Uhai Hospital where he succumbed to his injuries.
DCI Kinoti Matatu Revisit
While some 2000 non-compliant matatu operators were nabbed and arraigned at The Milimani Court by Police in 2018, the Wednesday 17, April, 2019 Swoop is the first-of-its-kind targeted rounding up of touts.
The Kenyan Constitution states: "No person shall, for the purpose of obtaining passengers for any public service vehicle, make any noise or sound any instrument, or do anything which causes or is likely to cause annoyance, inconvenience or danger to the public."
If found guilty, the arrested 18 will have to part with a fine of not less than Ksh50,000 or serve a jail term not exceeding 12 months.
MADNESS ON WHEELS