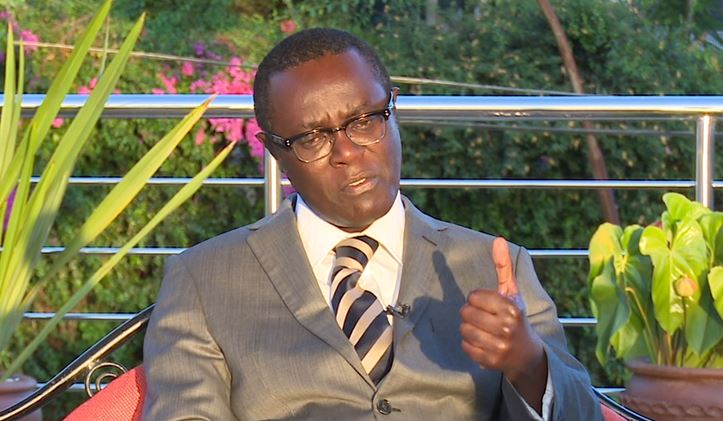 Controversial political analyst Mutahi Ngunyi has opened a new station named 5th Estate TV.
Mutahi Ngunyi is well known for being a critic to Raila and his hypothesis of Tyranny of numbers which saw Raila lose in 2013 to Uhuru Kenyatta.
The hypothesis was evident in parliament during a debate on 5th Sept 2013 for Kenya withdrawal from International criminal court where minority legislature staged a walkout since the majority leader was using number to pass the motion disregarding their opinion and amendment to the motion.
The new station was born from the weekly shows that he and his panelists held on his YouTube channel in which they analyze and asses the state of the nation.
Here is one of the 5th Estate Youtube post;
Mutahi Ngunyi also is behind the creation of Fort Hall College, a tertiary institution registered by the Kenya Government under the Technical and Vocational Training Authority (TVETA). Its certificate courses are accredited by the Kenya Government through the National Industrial Training Authority (NITA).
Ngunyi in 2016 was caught in a rough side of politics when he said that 82 percent of people in BONDO live below poverty line which caused serious attacks from Luo community.
He later apologized to the Luo people and gave out a goat as a cleansing tool for his 'sins'.
In his bid to counter unemployment in Kenya, Mutahi has asked youths with no experience in media industry to apply and will be trained.
The TV will be aired on Startimes channel 186, GOTV 888, and Pang-free-to-Air.
If you are interested in TV then this is a right spot to try.