Uhuru Park is home to many homeless people in Nairobi.
Just as the rates of unemployment are increasing, it is more than likely that the number of people who call Uhuru Park will increase.
On Tuesday afternoon, the Uhuru Park family welcomed a new member to the family- a daughter to Rebecca and a sister to over 500 guys.
Rebecca Otieno, a 20-year-old Kenyan lady gave birth to a baby girl on her own at Uhuru Park on Tuesday afternoon.
Ms Otieno gave a detailed narration of her unsettling story while speaking to The Standard after she was taken to Kenyatta National Hospital by aid workers.
On the fateful day, she revealed that she had lost her job at a hotel within the Nairobi Central Business District (CBD).
"My boss claimed that I was too slow to work at such a place, I felt like she was forcing me to leave the job, I didn't have anywhere else to go," she disclosed.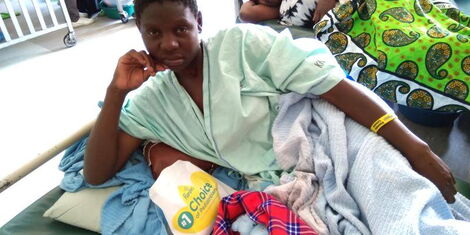 She added that by this point, she was not only jobless but homeless as well, as she had been kicked out of her Ksh 50 a day dingy lodging in Muthurwa.
This is what led her to Uhuru Park where she looked to gather her thoughts as she was in her third trimester, with no known relatives in Nairobi and an absentee father.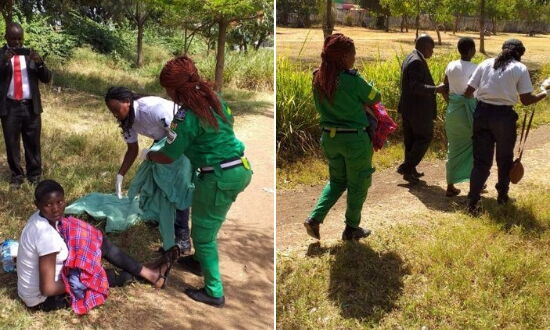 It was while at the park that she felt the call of nature, but since she couldn't afford the Ksh 10 needed to access the public toilet facilities within the park, she surrendered her phone to the attendant in order to relieve herself.
Her water broke a few moments later, and as she had neither money nor someone to call, she supported herself against a nearby tree and after 30 agonizing minutes, successfully ushered in a healthy baby girl on her own and swaddled her with her sweater.
"I marvelled at my newborn daughters' perfect fingers and toes. I felt lucky, as all new parents do, but also because I had somehow miraculously managed to do this all on my own," she divulged.
A good samaritan spotted her at the park and duly alerted aid workers from the St John Ambulance team who then ferried her to the Kenyatta National Hospital where she received a donation of a Maasai blanket and a pack of diapers.
Ms Otieno stated that she was optimistic about the future and picked 'Hope' as the name for her newborn.