The Atletico manager decided to give the video monitor the same view Louis van Gaal once offered the Bayern Munich dressing room by thrusting his cojones towards the camera. "It's not a nice gesture, I admit, but I felt the need to do it," Simeone said after the game. "I did it as a player at Lazio and I did it again to show our fans that we have cojones. I can only apologise if anyone was offended." Here are some more positive examples of managerial exuberance although rest assured, the darker side of the human condition is still present in some.
Sir Alex Ferguson and Brian Kidd in Fergie time, 1993
There was a Norman Wisdom quality to some of late-Sir Alex Ferguson's celebrations, and he was always particularly fond of heading in imaginary crosses whenever the ball flew across the penalty area. Back in the more supple days of 1993 however, Ferguson and his assistant Brian Kidd attempted something a little more adventurous.
Steve Bruce's 96th-minute winner against Sheffield Wednesday put United in pole position for their first title in 26 years, and with Martin Tyler's commentary on top bookmarked the onset of 'modern football' in many ways. Ferguson stopped short of running on the pitch but Kidd could not be saved, leaping into the air as high as a could. Which turned out to be not that high at all.

Jose Mourinho steals the limelight, 2004
We touched upon the idea that a manager's celebrations are an expression of the former player trapped inside them. In Jose Mourinho's case, you sense an everlasting frustration at the fact he was never a player. Not so much as an average one. He failed to make the grade professionally altogether. So much of his off-field behaviour starts to make sense when you realise he is trying to make up for lost time, and for the adulation and attention players receive that he was denied.
We could have chosen his sprinkler-sodden celebration at the Nou Camp, shushing Liverpool fans, ear-cupping Juventus fans, shaking hands prematurely at Highbury, smashing water bottles or a myriad of other camera-hogging incidents. Mourinho's touchline sprint after Porto's decisive goal at the Old Trafford on their way to Champions League glory was the original of the genre, however.

In mitigation, it seems fairly likely that Mourinho was acting on impulse and not fulfilling any premeditated choreography when he tore down the line to celebrate Costinha's decisive goal. There was more vim and vigour in his run than Stokoe, and his coat was approximately 1,284 times more expensive. What many forget is that Mourinho continued his frenzied celebrations at full-time, skirting across the pitch beneath a torrent of flicked Vs and vituperation from the Stretford End. Something they would feel like giving him again some years later.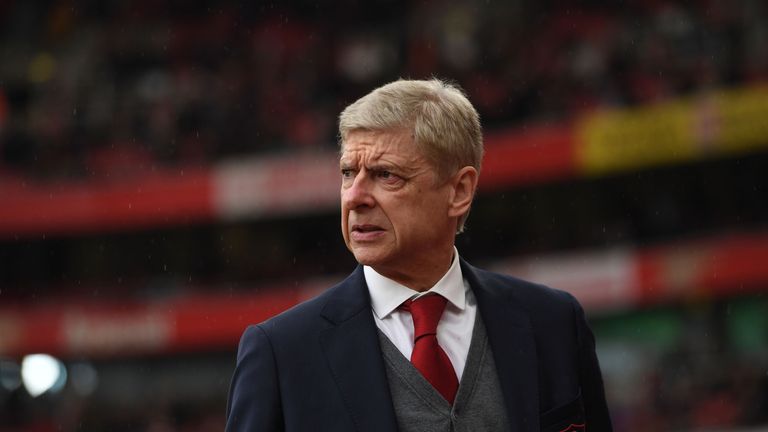 Arsene Wenger's jig, 2009
When not admonishing Alan Pardew for over-celebrating, Arsene Wenger's own celebrations were often more animated than many assume. Two clenched fists raised to the sky became a trademark pose, but Wenger added flourish when Emmanuel Adebayor put clear daylight between Arsenal and Villarreal in a 2009 Champions League quarter-final. Kicking his knees up towards his chest, the Arsenal boss broke into a little jig that resembled the gyrating of an elderly aunt dancing with the children at a wedding.
Alan Pardew's mating call, FA Cup final 2016
It takes some doing to turn the public against the underdog in an FA Cup final, especially when their opponents are Manchester United. Alan Pardew managed it though. As soon as he produced this celebration after Jason Puncheon's opening goal for Crystal Palace, not only were we sure they were not going to win, we were sure we didn't want them to.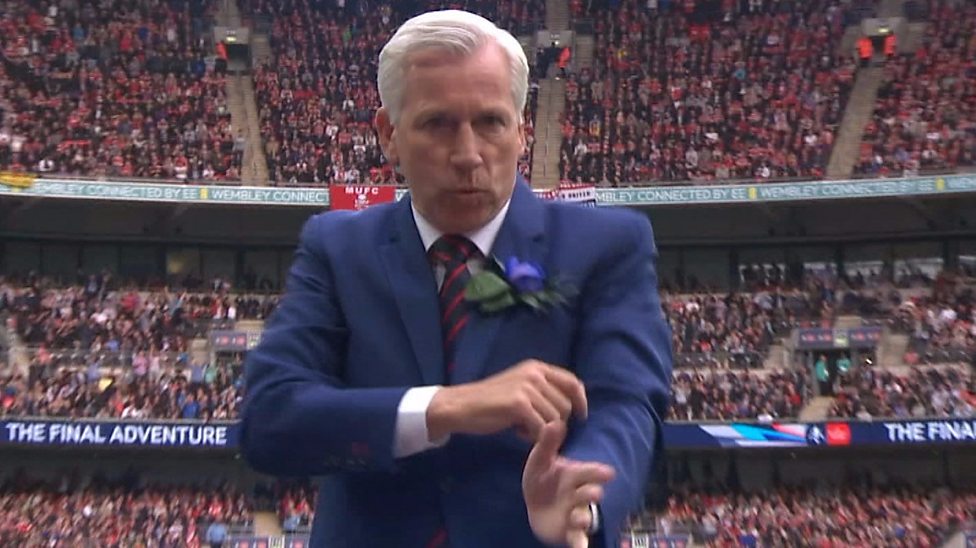 A