Speaking on BBC HARDtalk show hosted by Stephen Sackur, the Deputy President,  Wlliam Ruto addressed claims that Kenyans perceive him to be the "most corrupt" politician in the country.
"Tell me about the Weston Hotel, which you own, which is worth an awful worth of money, and which is sitting on illegally acquired land," Mr Sackur posed the question to Mr Ruto.
"Weston Hotel is a big story…," said the DP.
"It is, Kenyans are following very closely; and maybe [that is] why you are top of that [Ipsos] poll [which placed you at the top of the list of leaders Kenyans perceive to be most corrupt]…," said Mr Sackur.
"You would want to believe that Weston Hotel occupies half of Nairobi. Weston Hotel sits on 0.7 hectares of land…," responded Mr Ruto.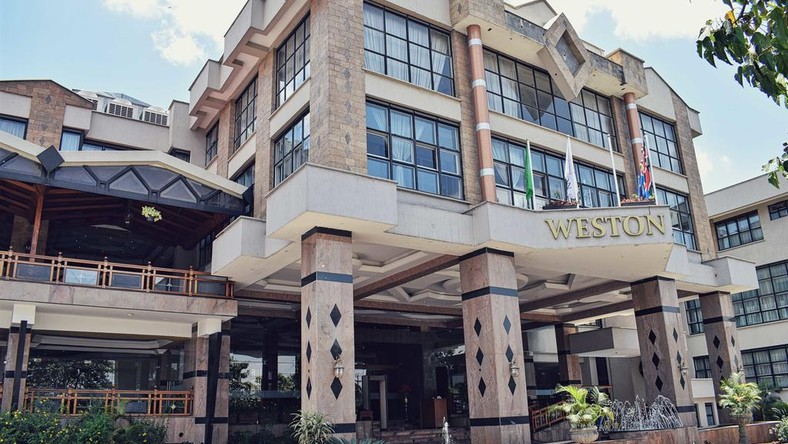 Mr. Sackur, however, chimed in before the DP could complete his statement: "Illegally acquired land, which actually belongs to the Civil Aviation Authority, and then you miraculously acquired it and built a hotel
"For your information, Weston Hotel was bought…," replied Mr Ruto.
"Illegally?" insisted Mr Sackur.
The Deputy President, thereafter, let the cat out of the bag, admitting that the Weston land was, indeed, illegally acquired – by its original owners.
"Not bought illegally. In fact, for the record, the National Land Commission has made a finding that Weston was an innocent purchaser for value from somebody who got it illegally, and preparations have been made constitutionally to restore that land to Kenya Civil Aviation Authority by demanding that those who sold the land to us must pay," said the Deputy President.
"If you look at that Ipsos list that placed me as a leader perceived to be the most corrupt, it had William Ruto, a former president [Daniel Moi], the current president Uhuru Kenyatta, the former Prime Minister Raila Odinga… Largely, all the political leaders that exist today in Kenya were in that order. That tells you that the whole corruption narrative has been politicized," said Mr Ruto.
"We have the fight against corruption on the eyeball. The country today believes that this [Jubilee] administration is serious about the fight against corruption. And, there are results that are clearly bearing fruits; the number of prosecutions, the number of convictions; if they are anything to go by, then it tells you that the country has changed the trajectory on matters to do with corruption," added the DP.
When asked to state his net worth, the DP declined, saying: "That information is available in public domain. I encourage you to Google and find out what William Ruto owns. I am prepared to tell you where to find that information, Sackur."
The host, Mr Sackur, chimed in, saying: "Do you think that information you are telling me makes any sense?"
The DP replied: "Of course, it does. It doesn't make sense to you?
Mr. Sackur, in response, said: "Not really, because you do not want to tell me how much you are worth, [yet you say it is in public domain]?"
The DP, seemingly, worked up, said: "Why don't you do your homework?"
"I am very keen on doing my homework," said Mr Sackur.
"Please, do your homework and get the numbers," said the DP.