"It changed me for the better," said Samir Nasri this week of his 18-month doping ban. "Now I see things differently. Before sometimes you don't know how blessed you are to do this job."
Samir Nasri certainly needed a dose of perspective when he walked into the Drip Doctors clinic in Los Angeles in December 2016. By that point, the then-29-year-old's career had already begun a premature decline, with his France career long-since finished and few others at club level willing to give him the platform he felt his talents deserved.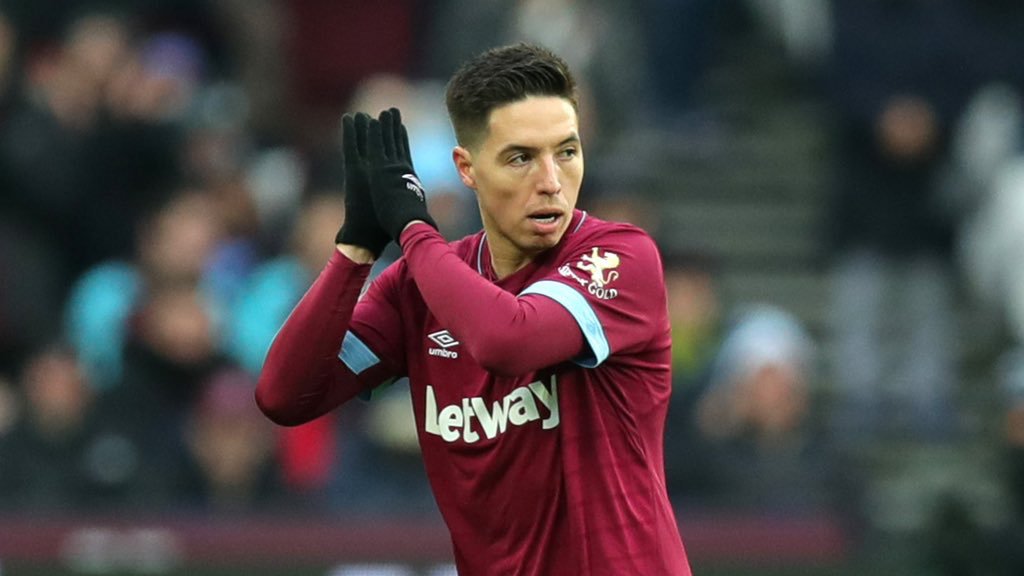 The following summer, Sevilla wouldn't pay for Nasri after a year-long loan spell during which he showed glimpses of the form that made him one of the Premier League's hottest properties when Manchester United and City both fought to sign him from Arsenal in 2011. City won that particular battle but six years later, they could not wait to get rid, especially when Nasri showed up to meet Pep Guardiola in the last chance saloon in 2017 with a waistline as bulging as his ego.
Eight appearances in five months for Antalyaspor did little to suggest that Nasri would reverse his steep descent and it was presumed by many that his suspension when meted out last February would finish the Frenchman in football.
But the side-effect of that intravenous treatment and the subsequent enforced period of rest appears to have boosted his mentality while the vitamin worked on his immune system.
Nasri's performance upon his first Premier League start for West Ham certainly suggests so. The 31-year-old was trusted by Manuel Pellegrini to start against his former club, presumably with the instruction to go for as long as he can. Nasri lasted 70 minutes in the 1-0 victory, linking the Hammers' attack in the way everyone knows he can, while also playing a key role in Pellegrini's plan to stop Arsenal building from the back.