Patients and their families could be headed for better times if the government adopts proposals by medical practitioners to reduce doctors' fees.
On Friday, the Kenya Medical Practitioners and Dentists Board presented its report to the Cabinet Secretary for Health Sicily Kariuki, recommending that the maximum and minimum fees charged by private practitioners be reduced by 20 per cent.
While both Ms Kariuki and the board's chairman, Prof George Magoha, remained cagey about the finer details of the report, sources privy to the recommendations said it has proposed that private medical practitioners charge less for all procedures offered in private medical facilities.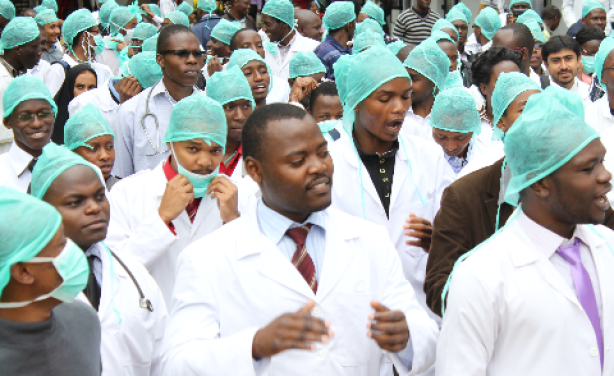 The recommendation is likely to meet stiff resistance from private practitioners who have insisted that only maximum charges be reduced by 20 per cent, and not minimum charges.
On Friday, the doctors maintained that they would not implement the board's recommendations regarding the reduction of their fees if they are adopted by the government.
If the recommendations are adopted, the minimum consultation fees charged by a general practitioner will drop from Sh1,800 to Sh1,440 while the maximum fees will reduce from Sh5,000 to Sh4,000.
Similarly, the minimum consultation fees charged by a specialist doctor will go down to Sh2,980 from Sh3,600, while the maximum fees charged by such a doctor will also reduce from Sh7 500 to Sh6,000.
The board is recommending a minimum of Sh29,800, down from Sh36,000 for normal child birth, while the maximum drops from Sh72,000 to Sh57,000.
A visit to the hospital during the day currently costs between Sh6,000 and Sh120,000. This will go down to between Sh4,800 and Sh108,000 respectively if the reduction proposal is adopted.
A visit at night currently costs between Sh12,000 and Sh18,000 but it is set to drop to between Sh9,600 and Sh14,400 under the proposed fee guidelines.
Also set to reduce, albeit marginally, are fees charged for twin deliveries which currently stand at between Sh72,000 and Sh120,000.