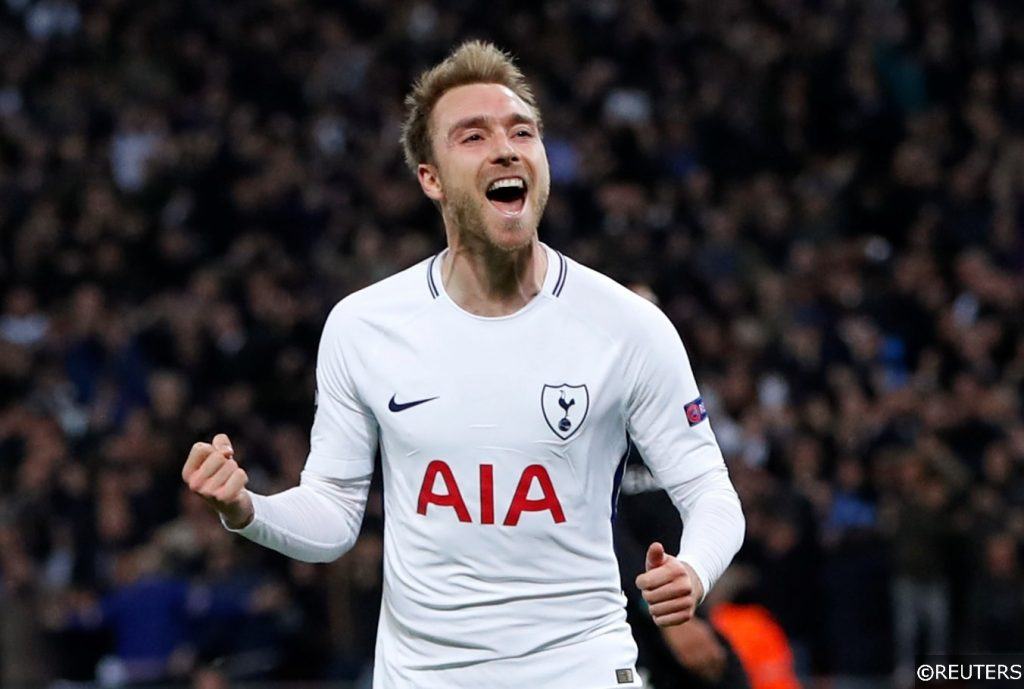 Mauricio Pochettino has compared Christian Eriksen to his beloved dog, Sansa.
Eriksen's future at Tottenham remain in doubt, with the player's contract expiring at the end of next season.
Tottenham have been unable to convince him to extend that deal as yet, although the issue is not thought to be money-related.
Some have suggested that Eriksen's head could be turned by Real Madrid interest as he has always wanted to experience the Spanish football culture, and Pochettino says that "it's his right to wait" before coming to a decision.
"Eriksen is a very special person. You need to give him freedom!
"Like my dog, when you go in the park, you have to give freedom and trust."

Mauricio Pochettino complimenting(?) Christian Eriksen ?? pic.twitter.com/HxEwAuCdtJ

— Dream Team (@dreamteamfc) January 11, 2019
"Christian is a very special person and you need to give him freedom, like on the pitch," Pochettino, who regularly waxes lyrical about his Rhodesian Ridgeback, said.
"You cannot put him in a box. You need to give freedom and trust him. Like my dog, in the park. I trust my dog. I say, 'Go, I trust you'.
"And Christian is a very clever person and of course there's going to be a decision from him, from the club, from different parts and I hope he can be committed to the club long-term.
"We hope that he can be here for a long time. I think Christian is a fantastic player.
"I was in Copenhagen in the summer. I spent time with Jesus (Perez), my wife and Christian – very nice restaurant.
Mauricio speaking about his trust in Christian Eriksen #THFC #COYS pic.twitter.com/LJu8L6ut5b

— AddictedHotspur (@AddictedHotspur) January 11, 2019
"We all hope that Christian will agree with the club a long-term contract because he's a great player.
"But like I explained a few weeks ago, in football it's about timings, negotiations, different parties and how they feel.
"Of course, it's his right to wait, to sign this week or in six months, to have different dreams and challenges.
"For me, it's not a point to discuss. He's committed to us, he's playing so well. I'm so happy with him."