A bold lady is trending after the locks have been removed from her after a  struggle that threatened both her freedom and future.
Diane Rwigara, a critic of veteran Rwandan president Paul Kagame, was acquitted by Rwanda's high court on Thursday of charges that included inciting insurrection and forging of documents.
The 37-year-old accountant has repeatedly accused Kagame of stifling dissent and criticised his Rwandan Patriotic Front's unyielding grip on power since it assumed control after ending the country's 1994 genocide
#BREAKING: Rwandan High court finds ex- Presidential hopeful Diane #Rwigara and her mother 'not guilty' of all charges brought by the government against them including insurrection and forgery.

Rwandan Judiciary keeps being independent regardless nature of charges. pic.twitter.com/Y7HN8PEnSL

— Serial Tweeper (@serialTweeper) December 6, 2018
Her attempt to stand against Kagame in the country's last presidential poll in August last year was blocked after she was accused of not submitting enough supporters' signatures and that some of those she submitted were forged.
"Court rules that Diane Rwigara is innocent," Xavier Ndahayo, one of a panel of three judges, told a packed courtroom in the capital Kigali.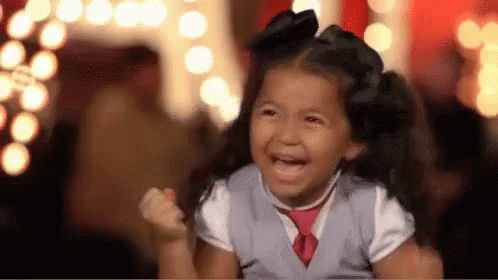 Rwigara's mother was also acquitted of charges of inciting insurrection and discrimination.
VIDEO: Prayers and praises outside after Rwanda High Court acquitted Diane Rwigara and her mother Adelline Rwigara. The panel ruled the duo not guilty of insurrection, saying the State had failed to adduce evidence beyond reasonable doubt pic.twitter.com/bJDDEoXTNG

— Kigali Today (@kigalitoday) December 6, 2018
She is free at last . Our Diane Rwigara is free at last ???????? . pic.twitter.com/uhI8itySm8

— Zinhle Hazelbird (@zinhlemakhumalo) December 6, 2018
On Wednesday, a group of US Congress members called on the Rwandan government to drop charges against Rwigara.
"The court rules that Diane Rwigara is innocent." Huge victory for justice in #Rwanda. The global attention on this case no doubt played a role. Let's not forget the many others similarly charged and languishing in prison for exercising their basic rights. https://t.co/zkJAm332b2

— Jeffrey Smith (@Smith_JeffreyT) December 6, 2018
"I am very happy with the court decision. I am continuing with my political journey …everything I talked about in the past has not been resolved. There are still many political prisoners in the country," Diane Rwigara said after the ruling.
#BREAKING: Diane Rwigara tells press "we have been innocent since day one" while commenting on High Court's decision #RwigaraVerdict . pic.twitter.com/DWgpHobzMQ

— Serial Tweeper (@serialTweeper) December 6, 2018
Kagame has won international praise for presiding over a peaceful and rapid economic recovery in Rwanda since the genocide that killed an estimated 800,000 Tutsis and moderate Hutus.
But he has also faced mounting criticism for what human rights groups say are widespread abuses, a muzzling of independent media, and suppression of political opposition.
"There may be times when we are powerless to prevent injustice,but there must never be a time when we fail to protest"

FINALLY Diane Rwigara & her Mother Adeline Rwigara are FREE..FREE INDEED!

Thanks to Everyone who joined in the Campaign to have them FREED

Stronger Together✊ pic.twitter.com/4M9tmgSbWj

— Hezbon Mureithi® (@HezMureithi) December 6, 2018
Do you support that Diana continues with her political career?