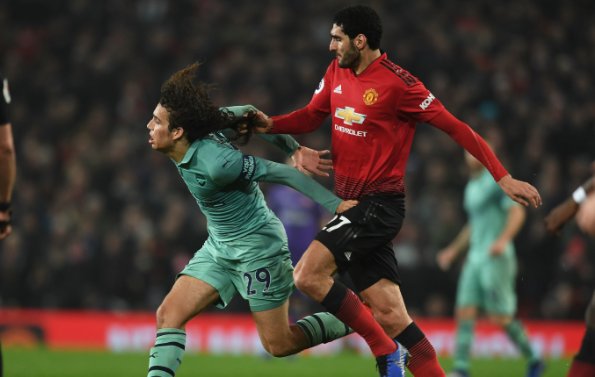 Grabbing the headlines but for all the wrong reasons. Arsenal's Mattéo Guendouzi and Manchester United's Marouane Fellaini grabbed the headlines on Wednesday but that wasn't the only thing they were grabbing.
Arsenal and Man United met for the first time this season in the midweek clash with the Gunners expected to dominate the game.
However, Jose Mourinho's side impressed and actually went toe to toe with Arsenal during several stages in the game.
Shkodran Mustafi gave Unai Emery's side the lead on the 26th minute before Anthony Martial responded just four minutes later.
Fellaini to Matteo Guendouzi's ?
Come back here you foul, I need my hair back??? pic.twitter.com/g3IipnixsU

— ?SOMETHING LITE?? (@ollygodspower) December 5, 2018
Marcos Rojo then scored an own goal to put Arsenal back on top before Jesse Lingard brought United level with a minute!
Despite the incredible game, there was one talking point which overshadowed it all.
Guendouzi trolls Fellaini. That is because Man United midfielder Marouane Fellaini was surrounded in controversy after he pulled Guendouzi's hair when the Frenchman had got beyond him.
This wasn't just a friendly nibble at the youngster, it was a full tug to ensure Guendouzi was not going any further past the Belgian.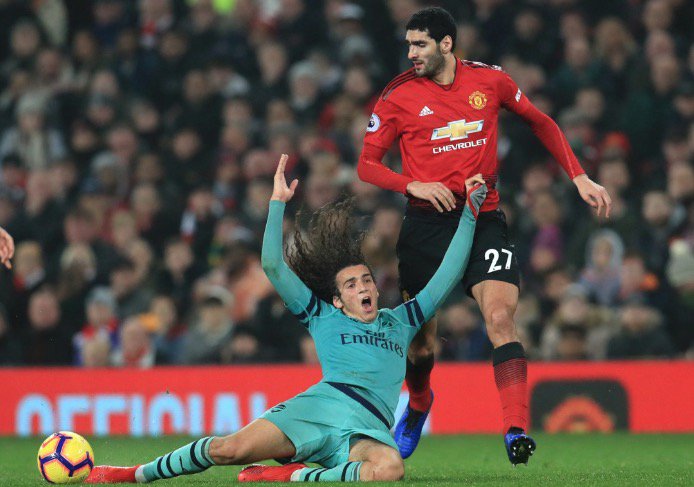 The incident quickly went viral as people were stunned at what Fellaini had done.
Now, Guendouzi has responded to the incident on French radio.
The midfielder has claimed that Fellaini committed the act out of jealousy! Not because of reputation or skill, but because of his hair!
"There was a little hint of jealousy I think," Guendouzi explained to RMC.
"He does not digest, perhaps, being short-haired, I think."