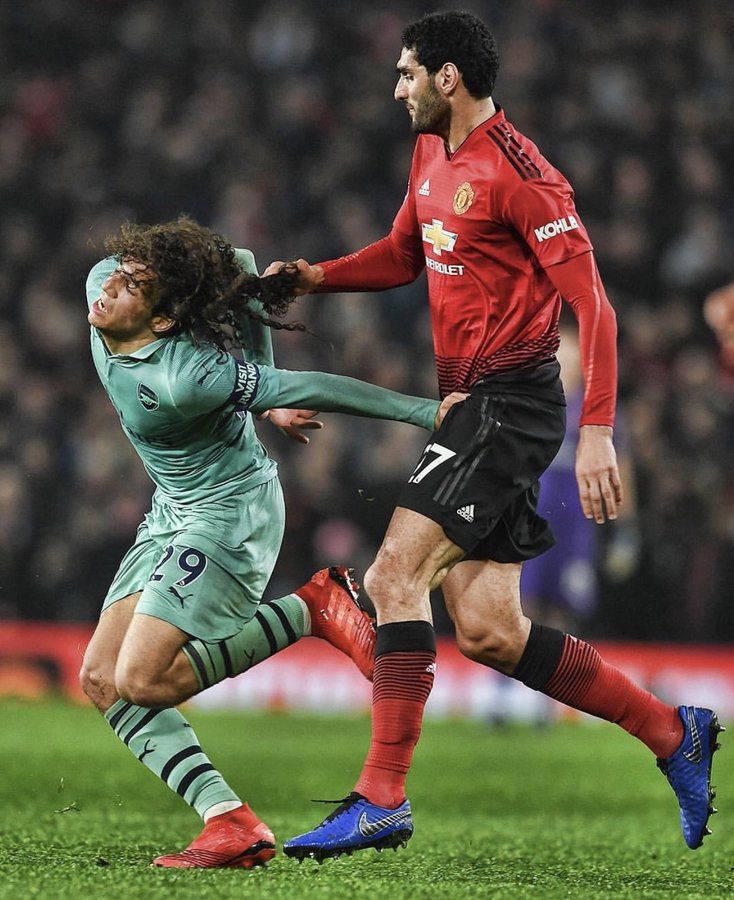 The Arsenal young star must have felt so much pain.And no one gets past Fellaini that easily.  Marouane Fellaini gets away after pulling Matteo Guendouzi's hair. The FA have ruled that Manchester United's Marouane Fellaini will not be punished for pulling Matteo Guendouzi's hair.
The incident happened late in the match against Arsenal on Wednesday night. Fellaini clearly yanked Guendouzi's hair as the Man United midfielder failed to win possession.
No action against Marouane Fellaini for pulling Matteo Guendouzi's hair at Old Trafford last night. Ref gave a free kick, so matter closed.

— Simon Stone (@sistoney67) December 6, 2018
While referee Andre Marriner blew up for a free-kick against Fellaini, no card was shown to the Ma
n United man.
The BBC have now confirmed that Fellaini will face no further action for pulling Matteo Guendouzi's hair.
Apparently the referee made his decision in the game.
Fellaini wanted Guendouzis hair so much he tried to pull it out pic.twitter.com/IS9it991op

— BIG BEN (@merengue4) December 6, 2018
The way the Fellaini decision was revealed, it appeared to centred on the fact that the referee did make his call by blowing for a free-kick.
But that was so obviously the wrong decision. And the FA have previously slapped out three-match bans for hair pulling.
Fellaini has himself been the victim of a hair pull from Robert Huth. The Leicester defender was hit was a three game ban.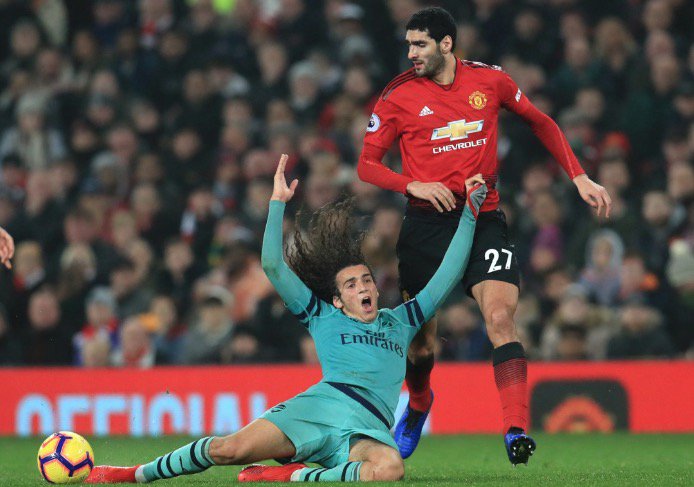 While further back, in 1996, Arsenal striker Ian Wright once pulled the dreadlocks of Sheffield Wednesday winger Regi Blinker.
Wright also served a three game ban for his bad behaviour.