Kenyatta National Hospital (KNH) refused to perform surgery on Monica Kimani's murder suspect Joseph Irungu. Kenyatta National Hospital (KNH) refused to perform a surgery on Joseph Irungu alias Jowie. The hospital has been turning away inmates and remandees due to unpaid arrears by the Prisons Department. Reports indicated that the Prisons Department owed KNH Ksh31 which had accrued over the past one year.
Jowie Irungu denied medical attention even after family paid for the same. Medical attention to all citizens is a right, not a privilege.

Jowie caught up in Sh31 million debt standoff between KNH and Prisons :: Kenya – The Standard https://t.co/GX7WTOTx87

— A Karani Onsomu (@erwoti) November 16, 2018
Surgery Halted
Jowie, who was remanded at Industrial Area Remand Prison, was expected to undergo an operation on Monday. His lawyer Sam Nyaberi stated that although his client was due for admission for a surgical operation on his arm the procedure had not started.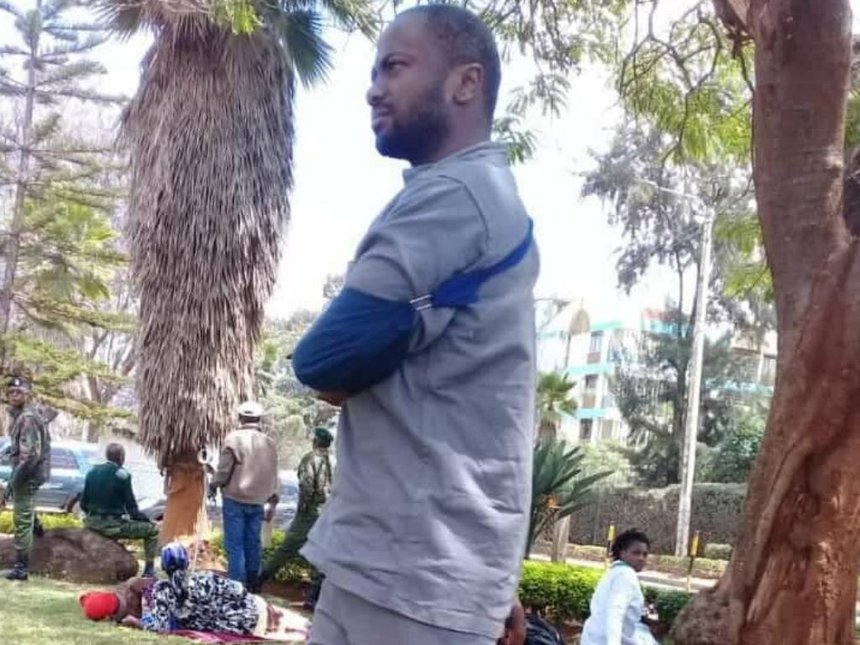 Nyaberi stated that Irungu's parents had offered to pay the bill and deposited some money, but the hospital turned down the payment, saying the inmate had been brought in by the State.
"Prisons owes KNH a lot of unpaid bills. Jowie's parents paid some money for purposes of securing that operation. KNH said they don't deal with individuals if they have been brought in by the prisons authorities. It's a procedural standoff," said Nyaberi.
According to the lawyer, Irungu's arm was wasting away and he could not feel part of it, and he was not receiving any treatment.
via @PerilOfAfrica 'Jowie' caught up in Sh31m KNH bill row https://t.co/D3v3cMhMX2 **AUTOMATED NEWSFEED pic.twitter.com/FoaTtGhizr

— MarthaLeah Nangalama (@mlnangalama) November 15, 2018
Turning to the Court
Irungu has been going to KNH for regular check-ups, but his lawyer termed them a sham as he was only being given painkillers.
"He is not being treated. There are no check-ups. These guys just stamp his documentation and say they have seen him, and give him painkillers," Nyaberi stated.
The lawyer said he would file an application in court to enable Irungu to get access to treatment.
Joseph Irungu alias Jowie, was denied service at KNH over a Ksh31 million debt owed by the prisons department. Irungu's parents had offered to pay the bill and deposited some money, but the hospital turned down the payment, citing the inmate had been brought in by the State. pic.twitter.com/I22LLHFDjF

— Kenyans.co.ke (@Kenyans) November 16, 2018