A midwife nurse in Blantyre has come under intense fire in Blantyre for taking a selfie as an unidentified woman is lying on a bed with legs open ready to give birth in a labour ward.
The picture is in circulation in social media platforms, drawing anger from most of people who feel the government is employing immature and irresponsible people to handle sensitive matters.
A whatsapp conversation between Nurses and Midwives Council executive director Isabela Musisi identifies the midwife nurse as Patricia Mulichi who works at Ndirande Health Centre.
Malawi Nurse Under Fire For Taking Selfie With Naked Pregnant Woman In Labour Ward https://t.co/BuBiCmhTAO pic.twitter.com/n8eG5sguJ6

— NEWSAFRICATV (@NEWSAFRICATV1) November 15, 2018
Musisi says Mulichi deserves disciplinary action and has since banned entering of mobile phones in labour wards.
"Our clients are looking for respectful maternal services. This will hinder achievement for universal health access in Malawi. Let's see to it cell phones are not entering our labour wards. This is unacceptable behavior by our profession," she says.
Some people are asking for her prosecution for taking a picture of a naked woman in a labour ward without her consent.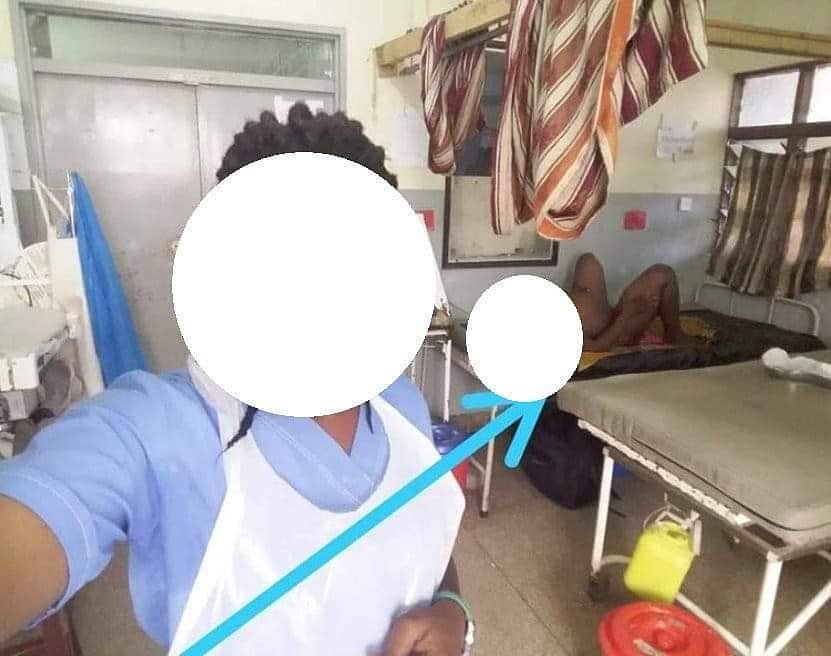 In her Facebook post, Mulichi says the picture has been circulated in social media platforms by her former boyfriend who had confiscated her phone as a matter of jealousy.
Ministry of Health officials are yet to make an official comment on the matter.
"Selfie" is not just word of the year, but also the mainstay of postings on social media sites such as Instagram. With the prevalence of camera-equipped smartphones the posting of selfies has reached epidemic levels – even the funerals of national leaders aren't exempt. But is there a psychological fall-out?
A new study by Florida State University academics Jessica Ridgway and Russell Clayton found that people who were more satisfied with their body image posted more selfies to Instagram – confidently showing off, you might say. But in turn, they reported experiencing more conflict with their romantic partner – such as jealous arguments about attention others had paid their photos online – and poorer relationship quality. So does this mean that Instagram selfies are bad for relationships?