Do you believe statistics ?
If one looks at a satellite image of earth taken at night, it becomes apparent that the night lights closely mirror the economic geography of the world.
In fact, because the intensity of lights is captured accurately up to a square kilometer, they provide much more detailed geographical coverage than statisticians use to calculate national GDP.
Moreover, night lights provide real time data while statistical samples can fall hopelessly out of date, as revealed by the latest rounds of "rebasing" which saw upward GDP revisions ranging from 13 percent in Uganda, 30 percent in Tanzania, to 90 percent in Nigeria.
One only frowns at the night lights if they do not know what statisticians do in the kitchen. But as it turns out in fact that over time, the night lights estimate tracks the statistically estimated GDP growth quite well.
This statistics  tell us that Nairobi has the largest economy as expected, but it is a far cry from 60 percent. The night lights GDP puts it at 12.7 percent, while the expenditure share puts it at 20 percent. But the labour force share weighs in close to the night lights GDP at 12 percent.
The counties with the largest economies according to the night lights GDP are Nairobi(12.5%), Kiambu (11.1) Nakuru (8.5%). Between them, they account for 32% of the GDP.
At the other end of the scale, Isiolo, Lamu, and Samburu have the smallest economies accounting for 0.2 percent of the national GDP each, followed by Marsabit, Tharaka-Nithi and Elgeyo Marakwet at 0.4 percent, Nyamira and West Pokot follow at 0.6 percent and Baringo and Tana River, 0.7 percent each, complete the ten smallest county economies. There is very close correspondence between the between the GDP and household expenditure in the small counties.
It's worth pointing out here that the size of the county's economy has no bearing on the incomes and well being. Whereas Lamu, Isiolo and Samburu are the smallest counties, Lamu's incidence of poverty (28.5) percent is well below the national average of 36 percent; both Isiolo (56 percent) and Samburu (75 percent) are much higher.
In fact, in terms of incomes and poverty Lamu, the smallest economy compares favorably with Nakuru, the third largest.
This should put to rest those who are wont to argue that small counties are not economically viable. The Seychelles (Pop. 100,000, less than Lamu's 130,000) has an average income ten times Kenya's.
Why are Kiambu and Nakuru's GDP estimates so much larger than their shares of the labour force. Are there plausible economic explanations, or is it flaws in the data? For Nairobi, cost of living is a plausible and likely explanation, in particular housing costs which are much higher than elsewhere.
According to a national housing survey conducted by KNBS a few years ago, housing costs for house-renting Nairobi households take 40 percent of expenditures, a third more than the next highest, Mombasa and Kiambu, at 30 percent. Rural house renting households spent an average of 13 percent.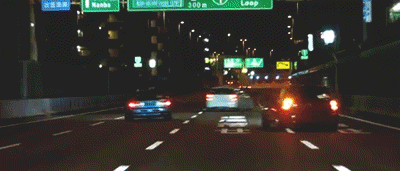 Although the report does not give the percentages, we do know that Nairobi has a much larger percentage of renting households than other cou
Do you believe night light speak clearly of the counties overall GDP contribution??