Women all over the world have for the longest time in history been victim's of sexual harassment. However, in the recent past, there seems to be a recent trend of women being sexually harassed in the workplace.
How do you deal with it when it is you boss who is harassing you? Who do you report him to? Is your job at stake?
Yesterday, a top manager at Equity Bank was yesterday accused of sexually harassing interns.
The manager whose identity was not disclosed is accused of making inappropriate advances towards female interns under the Equity Leaders Programme, which offers internship in the bank branches and scholarships in top global universities.
The bank, through its designate Chairman David Ansell, through a Facebook post, announced that the manager had been dismissed following month long investigations after the interns made allegations against the manager on social media.
"The Group is committed to maintaining the confidentiality of both the claimants and the accused. This said, the Group has taken necessary measures in line with its policies and procedures, including disciplinary measures, and in some cases termination/separation of employment of certain staff," a statement signed by Mr Ansell said.
"Furthermore, we confirm that the claimants who presented their concerns have been individually contacted and informed of the outcome of the process, and offered all necessary support."
Sexual harassment is a crime, we seem to forget that. By the mere fact that the bank did not disclose the identity of the manager, do you think they have as an organization protected the criminal?
Earlier this year, yet another manager of a bank was accused of sexually harassing women in the workplace. Is it a bank manager's thing?
National Bank of Kenya Chief Executive Officer, Wilfred Musau was linked to the sexual harassment of employee, Asanta Samantha. According to Samantha, Mr. Musau would summon her to his office and purr about her good looks and even asked her to be his girlfriend. The NBK employee said that such encounters would be followed by late night calls.
Asanta also accused Mr. Musau of demanding for sex before giving her a promotion that she rightfully earned in an interview. According to Samantha, the former CEO of summoning her for a meeting which extended to 1opm during which, she claims, Musau pulled and inched his chair close to her and tried touching her private parts.
After trying to put up a fight in protest, Samantha said Musau, "pulled me back and wrestled me to the ground and kicked my private parts and punched my breasts several times."
She reported the matter at Hardy Police Station in Karen, Nairobi, before seeking medical attention at The Nairobi Hospital.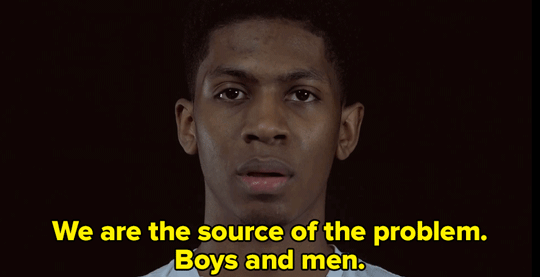 The question many women are asking is, is a simple dismissal letter enough? Will not the perpetrator move to a different organization and still harass women? The Kenyan Constitution has an act dedicated to sexual harassment in the workplace but do the fines reflect the seriousness of the matter?
Sexual harassment is mostly viewed from the workplace standpoint and as such is defined in Section 6 of the Employment Act, 2007 as a situation where:
1.      A person directly or indirectly requests for sexual activity from another, usually a subordinate, with an express or implied promise of preferential treatment (e.g. higher salary, promotion).
2.     A threat of adverse consequences (such as being fired, a poor performance review).
3.     Sexual harassment can also take the form of unwelcome or offensive behaviour of a sexual nature
4.     Use of language or visual material which makes the subject uncomfortable (sending sexts, nude photos, porn).
Section 23 of the Sexual Offences Act, 2006 goes further and makes it a crime. Unfortunately, this provision only applies to holders of a public office. If proven guilty and convicted, the accused faces a jail term of at least three years, a fine of Sh. 100,000, or both.
By the mere fact that the Sexual Offences Act only applies to those who hold a position in public office goes to show how the system is failing those it was meant to protect.