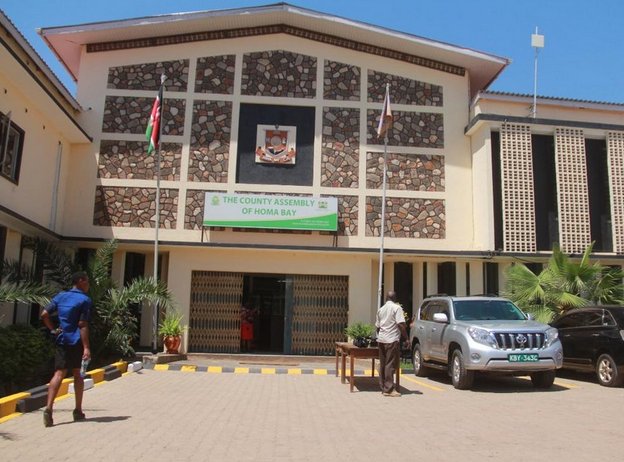 Homa Bay MCAs on Wednesday engaged in an ugly fist fight at the assembly precincts after one group opposed speaker Elizabeth Ayoo from resuming office.
The drama started when MCAs allied to majority leader Walter Muok blocked the assembly's main entrance to deny Ayoo from accessing her office.
This led to confrontation from another faction allied to chief whip Richard Ogindo who were supporting the Speaker.
Ayoo had arrived at the assembly with police at 10:20 am following Tuesday's employment and labour relations court order that reinstated her pending the determination of her impeachment case.
There was chaos at the Homa Bay County Assembly after a group of MCAs blocked embattled Speaker Elizabeth Ayoo from resuming duty after she was reinstated by the Labour Court. pic.twitter.com/6w2tfCp0cR

— Niusline TV (@Niusline) November 7, 2018
The Muok group blocked the main door of the assembly premises and vowed to deter Ayoo's entry.
The MCAs resorted to communicating in mother-tongue and exchanged verbal insults.
"Ayoo can't be allowed in, Ayoo can't be allowed," they shouted.
But Ogindo's camp also shouted, "Spika nyaka donji e asembli ni githuon …this is loosely translated to mean…..The Speaker must enter the assembly by force".
The struggle went on until a glass door at the assembly was broken.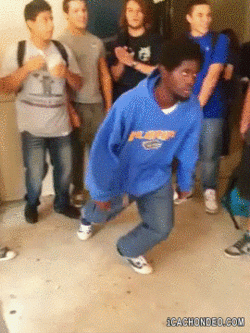 "I know my rights. If you are tough this is the right time to know a good fighter," shouted a male MCA.
The confrontation saw Ogindo and Muok engage in a physical fight for about five minutes.
The police officers led by Homa Bay DCIO Joseph Tuksho and OCPD Sammy Kosgey said they had orders from the court to ensure Ayoo resumes office.
After Ayoo got into her office, some female MCAs shouted to their male counterparts allied to Muok that they have been defeated.
"We've won. You couldn't stop us from making Ayoo access her office," one shouted.
Labor court in Kisumu reinstates Homa Bay County Assembly Speaker Elizabeth Ayoo after her ouster by MCAs last week. pic.twitter.com/gx03zScCMo

— Mac Otani ?? (@MacOtani) November 6, 2018
Ayoo was impeached on Thursday last week after MCAs accused her of incompetence.
Forty-seven MCAs voted in favour of the motion moved by Ruma Kaksingri MCA Eliphalet Osuri.
He said the majority of MCAs were not ready to work with Ayoo.