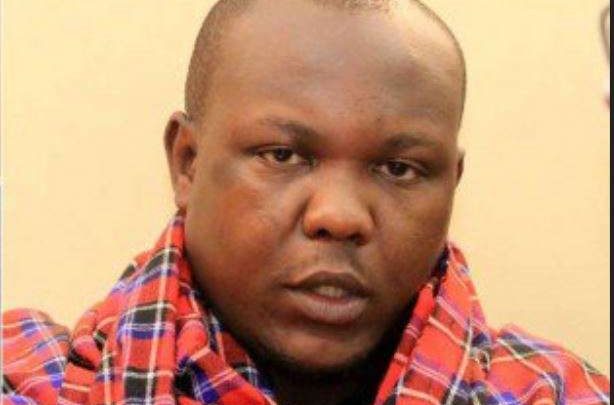 Bryan Kassaine Spira has signed a deal withthe procecutors which will see him become a state witness and testify against Jacque Maribe and Jowie Irungu.
Kassaine was one of the suspects linked with the brutal murder of Business woman Monica Nyawira who was found murdered in her apartment in Kilimani area in Nairobi with her throat slit and her body dumb in the bathtub.
Mr. Kassaine was freed after the prosecution  applied for his release on bail, virtually guaranteeing his freedom.
However it is not guranteed that he will not be procecuted in future for handling unlicensed gun, which carries a penalty of a minimum seven years in jail, or a maximum of 15 years.
According to sources no agreement has been signed by both the prosecution and Mr Kassaine but it is standard practice that the suspect will plead guilty to charges and in exchange for his testimony, the prosecution will get him a lighter sentence.
Mr Kassaine is unlikely to serve any time in prison, going by the centrality of his evidence in the highly publicised murder case in which TV anchor Jacque Maribe and her lover, Mr Joseph "Jowie" Irungu,
Mr Kassaine is Ms Maribe's neighbour and also her close friend.
Kiambu Principal Magistrate Justus Kituku allowed an application by the prosecution to release him, but have him appear at the Directorate of Criminal Investigations headquarters every Thursday for the next two months to facilitate investigations.
The lead detective Maxwell Otieno, asked the court to free Mr Kassaine, and direct that he be appearing before the police twice a week for two months but through his lawyer Kepha Ojijo, Mr Kassaine objected to the application, demanding that he be released unconditionally.
According to Mr Ojijo, investigations had not in any way linked him to the murder of Ms Kimani, adding that already two people, who the police believe were culpable, had been charged.
The suspect was first produced in court on October 1 when the police successfully sought orders to detain him at Lang'ata police station for 11 days, a period which ended yesterday.
Ms Maribe and Mr Irungu were on Monday arraigned before Lady Justice Jessie Lessit at Millimani High Court to answer to charges of murder, and were remanded at Lang'ata Women's Prison and Industrial Area Remand Prison, respectively.
Pressing for his client to be set free, Mr Ojijo argued that should police need Mr Kassaine, then they are at liberty to summon him, adding that asking him to appear before the police every week amounts to a violation of his rights.
But the prosecution, through State Counsel Mary Ongaki, told the court Mr Kassaine had not been fully exonerated since he was still under investigations.
Once complete, Ms Ongaki said, they might "lead to possibilities" which she did not expound on.
Part of the pending investigations, in which police are targeting more suspects, include forensic tests on Mr Kassaine's mobile phone which is still being held by police.
The court also directed that he surrenders his passport with the police within 48 hours.
After the ruling, Mr Kassaine's relatives could not contain the joy of reuniting with their kin.
They hugged and exchanged pleasantries in a tearful moment before he was taken to the Directorate of Criminal Investigations offices where he was formally released.
Outside the DCI offices, Mr Kassaine, in a brief live TV interview, said he was happy to be free again and expressed hope that the investigations will clear his name.