Good morning
The government has rejected a news report from an international media outlet that accused the Chinese government of orchestrating hacks on vital state systems and infrastructure.
Interior Principal Secretary Dr. Raymond Omollo issued a statement dismissing the allegations as propaganda, emphasizing the lack of evidence to support the claims.
The report by Reuters, a UK-based media organization, alleged that China hacked various Kenyan ministries and state institutions in an attempt to obtain information about Kenya's debt owed to Beijing.
In other news, Recent reports indicate that the Kenyan shilling has reached its lowest value ever against the US dollar, indicating a rise in inflation and increased costs of imported goods.
This unfortunate development is expected to bring about even more challenges for Kenyan citizens, who have already been enduring a difficult economic situation.
According to data from the Central Bank of Kenya (CBK), the average exchange rate stood at Sh138.1324 per US dollar.
This comes amidst government-declared efforts to lower the cost of living and cost of essential products with the most recent move citing their plan to import tonnes of sugar to cushion consumers.
Meanwhile here is the news making headlines on Opera News Today
MPs force Hinga to leave meeting after tough questions on housing
The principal secretary for state department of housing Charles Hinga on Thursday appeared before the finance committee of Parliament, to make a case for affordable housing after he was at pains on Wednesday to explain the same in a press conference.
Sources Reveal Where William Ruto is Expected to Tour for the First Time as President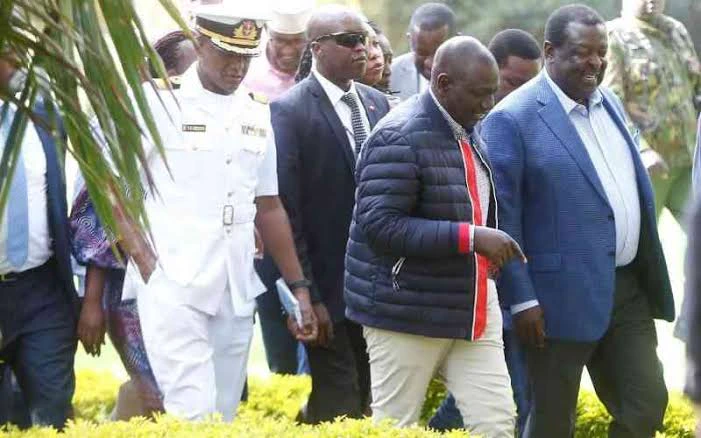 Busia town's persistent congestion caused by heavy commercial trucks awaiting clearance at the border point will be among the critical issues President William Ruto plans to tackle during his upcoming tour of the region.
Six things to know about ex-Mungiki leader Maina Njenga
John Maina Njenga, who has been in the news recently following investigations by the Directorate of Criminal Investigations (DCI), has been a controversial figure since the early 1990s.