Good morning,
The drama surrounding billionaire Jimi Wanjigi's political life seems not to end any time soon given the events that surrounded his arrest on Tuesday.
The dramatic arrest, which followed a day-long standoff at his Kwacha offices, saw Anti-Terror Police Unit (APTU) officers break into one of the buildings at the premises to get hold of Wanjigi who was in his bunker.
Before his arrest, the father of the businessman, former MP Maina Wanjigi, had lamented that he was blocked by officers after he demanded to see his son when he was accompanied by other family members, who were also angered by the turn of events.
However, Wanjigi blamed President Uhuru Kenyatta and Raila Odinga stating that the incident was politically orchestrated due to his political stand and also pointed out remarks he made over the weekend where he castigated the former PM, accusing him of dishonesty.
The ODM presidential candidate blamed Uhuru for violating the Constitution to silence political opponents and vowed not to be intimidated as he compared his troubles to a similar 2017 incident where his house was raided by police during the election season.
Do you think Wanjigi's arrest is linked to his political stand and his remarks against Raila?
Meanwhile, here are the stories making headlines today:
Jubilee Launches Purge on Ruto's Allies in Parliament
President Uhuru Kenyatta's allies in the National Assembly have launched a second purge against Deputy President William Ruto's camp in what they have termed as "normal reorganisation of House committees"
Latest onslaught is targeting politicians propagating the ideals of DP's breakaway United Democratic Alliance, an affiliate of the ruling party, which has been the bone of contention since the purge of the parliamentary leadership that started in 2020.
Speaker Muturi Slams Raila Over Thika Road Design
National Assembly Speaker Justin Muturi has accused ODM leader Raila Odinga of lying to Kenyans that he designed the Thika Superhighway.
Raila, who has often claimed he was the brains behind the Sh 32 billion road project, reiterated these claims on Saturday during a political rally in Thika.
Jimi Wanjigi Spends 1st Night Behind Bars [Video]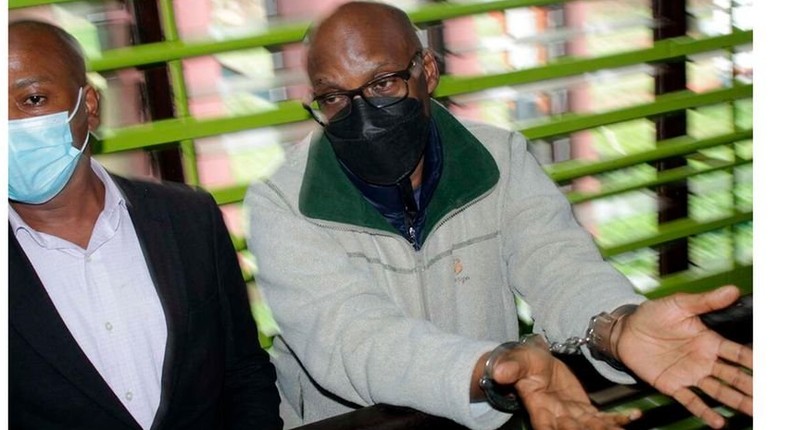 Wanjigi was arrested after a siege that lasted 20 hours at his Kwacha House office in Westlands, Nairobi.
At the station, Jimi Wanjigi addressed the press while handcuffed, waiting for his fingerprints to be registered and a file on his charges to be open.