Good morning,
Once again the police brutality reared its ugly head on Saturday evening after the law enforcers blocked major roads in Nairobi to enforce the curfew, with motorists plying Thika Road most affected.
Whilst it's not wrong to ensure government's orders and laws are followed, the inhumane manner in which the police officers enforced them on Saturday should be condemned in no uncertain terms.
The sad reality that the police used the pretext of enforcing curfew orders to punish Kenyans without considering that essential workers, kids and sick people were among those caught up in the snarl-up will only alienate the government from its people further.
As much as staging widespread demonstrations across the country, leave alone a revolution, is far-fetched at least for now, the ongoing anger and conflict between the general public and the government should not be ignored even as a majority of Kenyans continue to suffer the 'modern-day oppression'.
The government should be wary of the risk of pushing an already angry citizenry to the wall otherwise history will judge this administration harshly for being insensitive and blind to the plight of Kenyans and the hurting economy.
Today we ask you; Were the police justified in shutting down major routes in Nairobi including Thika Road over the 8 pm curfew rule?
Meanwhile, here are the stories making headlines on Opera News today:
Mt Kenya MPs Secret 2022 Negotiation Plan with Ruto
A group of Mt Kenya Politicians has resolved to open formal negotiations with Deputy President William Ruto in exchange for their political support.
The group made up of MPs has insisted that Ruto must negotiate with the region and give clear commitments before seeking support for his presidential bid.
Police Light Fire to Keep Motorists Warm Through the Night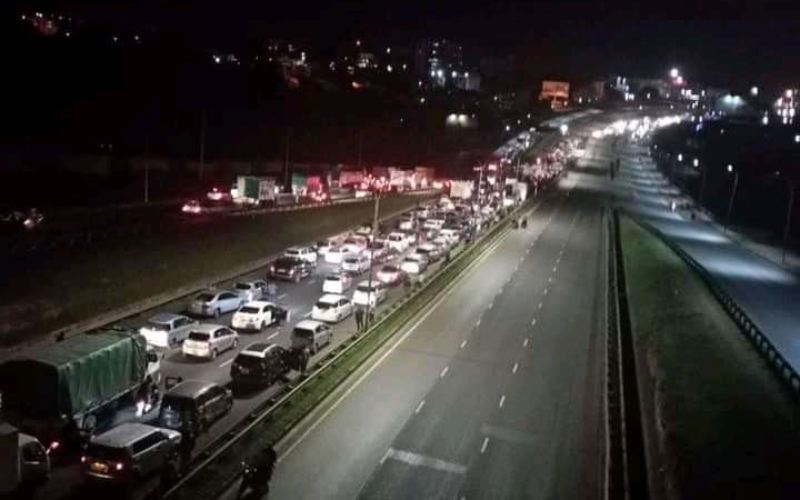 Nairobi police officers manning Thika Road Sunday night light a bonfire to help those flouting curfew get through the night.
The curfew enforcement which became even stricter on Sunday saw a few motorists stranded on the road for a better part of the night as compared to Saturday when motorists were caught off guard.
Concerns Over Firearm Factory Opened by Uhuru after Latest Exposé
A section of Kenyans has expressed fear over a firearm factory opened by President Uhuru Kenyatta in Ruiru, Kiambu county, after a chilling exposé by investigative journalist Purity Mwambia.
In an investigative piece dubbed 'Silaha Mitaani' that aired on Citizen on Sunday, April 18, Mwambia exposed how some police officers were aiding criminal activities by leasing their weapons to thugs.