Good morning,
After Msambweni's hotly-contested by-election, the biggest question now is, what does this mean for the Building Bridges Initiative (BBI) and the forthcoming 2022 general elections.
Following the campaigns marred by chaos and threats, Deputy President William Ruto's man Feisal Bader was crowned the new Msambweni MP after he floored ODM's Omar Boga with the party suffering from the tag of status quo politicians with no development record.
Undoubtedly, this massive loss has also dealt a blow to the BBI protagonists after former Prime Minister Raila Odinga stated during the campaigns that the Msambweni mini-poll would form a strong backbone for the BBI in the coastal region.
With Tanga Tanga camp now over the moon after their man won, they will definitely use this feel-good vibe to further alienate people from the BBI under the narrative of politicking during a pandemic with a hidden motive of benefitting a few individuals.
Moreover, after accusations of fielding unpopular candidates, it is now a wake-up call for Raila's ODM party if they want to stand a chance of winning a majority of parliamentary seats and control the two Houses.
To the two handshake partners, Raila and President Uhuru Kenyatta, Msambweni defeat is not just a political seat loss, but a realization that BBI is most likely bound to suffer the same fate and Kenyans will no longer be coerced into supporting politician's projects.
Here are the stories making headlines on Opera News today:
Tumekuzoea! Uproar After Raila Said His Candidate Won Msambweni By-elections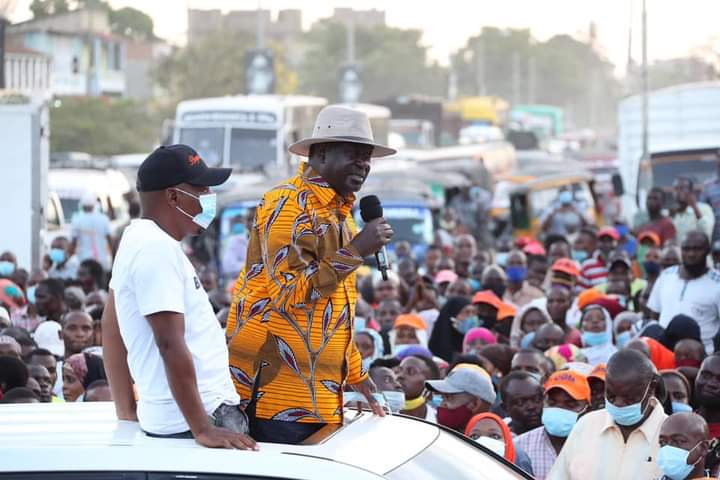 Double Tragedy: Politician In Mourning After Losing Election And Then Her Son
A politician has been thrown into a state of mourning after losing her young son who passed away in his sleep. Virginia Wairimu was a contestant in the Lakeview Ward by-election in Nakuru County. The ward representative MCA Karanja Mburu passed away earlier in the year.
Virginia Wairimu was vying for the seat on a Party of National Unity (PNU) Ticket and was faced with the almost insurmountable task of beating the big wigs in the race; Jubilee Party's George Njoroge and the New Democrats Party candidate Simon Wanyoike.
NMS to Build New Hotel, Supermarket in Nairobi
Nairobi Metropolitan Services boss Mohammed Badi has revealed that the new Green Park terminus will host a supermarket and a hotel.
A report by Business Daily on Thursday, December 17, indicated that that the termini will also have a dispensary and a police station.
After a humiliating defeat for Raila Odinga's ODM party in the just concluded Msambweni by-elections, do you think the BBI will lose momentum and eventually be rejected by Kenyans when it gets to the referendum?