Good morning,
The battle lines between the Building Bridges Initiative proponents and antagonists have officially been drawn after Deputy President William Ruto called for the referendum to be pushed to 2022, seemingly signaling his readiness to lead the 'No' campaign.
After snubbing two previous events chaired by President Uhuru Kenyatta on BBI, the DP summoned 150 of his closest allies to his Karen residence and insisted that there was still room for consensus in the report while calling for further amendments to the bill.
On the other hand, his political nemesis and Opposition Leader Raila Odinga has accused him of double standards and reiterated that there was no more time to allow changes on the proposed constitutional amendments under the BBI.
Whilst most Kenyans were expecting the DP to give a strong stance on BBI, the second in command chose to play it safe by not outrightly rejecting it or throwing his weight behind the divisive report.
However, expect the DP camp to gradually change the tune and trend towards a 'No' campaign if yesterday's event is anything to go by.
In the meantime, would you vote 'Yes' or 'No' if the referendum was to be held today?
Here are the stories making headlines on Opera News today:
More Burden for Parents as University Fees Set to Be Tripled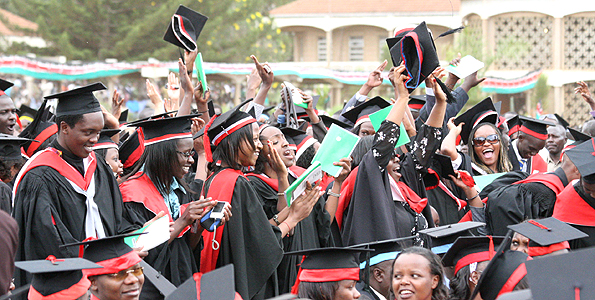 Parents with students in the university will have to dig deeper into their pockets to pay fees for their children after the National Treasury, Members of Parliament (MPs) and vice-chancellors endorsed a new financing plan to triple tuition fees from KSh 16,000 to KSh 48,000.
The decision came amid a cash crunch facing institutions of higher learning which are underfunded at a 60% rate against the required 80% amid the coronavirus pandemic.
Puzzle of One-Month-Old Firm Awarded KSh1bn Kemsa Tender
Senators on Wednesday were seeking to unravel the puzzle of a four-week-old firm that was awarded a Sh1 billion tender for the supply of PPE to Kemsa. Shop 'N' Buy, a firm registered on February 14, was awarded the tender a day after its sole director, James Cheluley, sought to supply the agency.
Cheluley told the Senate Health Committee that he had not done any business with Kemsa before and only learned that the agency needed the items through other firms his Shop 'N' Buy' company had been supplying.
Ruto Wants to Lead 'No' Camp But is a Coward – Junet
I have listened to what the Deputy President has said and the thing is we have already progressed. I think the DP has no idea what's happening. I think he was making conditions for leading the 'No' camp and he is a coward who doesn't want to say the truth—that he wants to lead the 'No' campaign.
But on our part, we are progressing. We have collected more than four million signatures and we want to present them to the IEBC either on Friday or Monday.
Deputy President William Ruto and his allies on Wednesday failed to make a much-awaited decisive position on the Building Bridges Initiative (BBI) referendum process after a highly anticipated speech. Do you think the DP will eventually lead the 'No' camp if a referendum is called?