It has been a long week and as usual, we got you covered in those top stories of the week that made headlines.
The last episode for the month of August had its fair share of drama and worse off disappointing news for Kenyans.
In the wake of COVID-19, a time when Kenyans are fighting the cruel effects of the pandemic, it is disheartening to read and also report on embezzlement of funds meant for addressing Kenyans needs.
Well, at a time when you are struggling to make ends meet, the leaders you voted for are also working hard to enrich themselves with public funds.
From Okoth Obado and his children to CS Kagwe and his PS Susan Mochache, their alleged involvement in corrupt activities have put government fight against corruption on spot.
That aside, the Deputy President William Ruto and ODM leader Raila Odinga sat down this week with Citizen TV and addressed a myriad of issues that we have highlighted for you.
Here are the 7 hot stories of the week:
Haji wants Obado and his Four children jailed
Director of Public Prosecutions Noordin Haji on Tuesday approved the arrest and prosecution of Obado and his four children.
The investigations were in respect of Sh73.4 million being sums indirectly received by the governor through his children who received multiple payments from companies trading with the Migori county government.
Obado and his children will spend the weekend behind the bars awaiting their bail hearing and determination on Monday.
CS Kagwe and PS Mochache Unmasked
Suspended Kemsa CEO Jonah Manjari on Friday testified before the Senate ad hoc committee on COVID-19 which is probing alleged procurement irregularities in the agency.
Manjari said he undertook emergency procurement procedures without the approval of the Kemsa board after receiving instructions from Health CS Mutahi Kagwe and his PS Susan Mochache.
"The instructions came from PS Susan Mochache as well as from CS Mutahi Kagwe. There is also a brigadier who was in charge of the emergency response team, I don't remember him," said the CEO.
DP Ruto's Crucial Interview
Deputy President William Ruto on Thursday had an exclusive interview with Citizen Tv where he addressed a myriad of issues.
From the interview, the DP made five bold talking points that he included: he is ready to leave Jubilee Party, forget about Him resigning, Jubilee Party is no longer united, his relationship with Uhuru is no longer the same and finally, he is yet to take a position on the referendum.
The DP also took a swipe at the opposition over their position on the KEMSA scandal where he expressed concerns over their possible involvement in the embezzlement of Covid-19 funds.
Raila's  2022 Political Plans
ODM leader Raila Odinga will announce his 2022 political plans after the Building Bridges Initiative process is concluded.
Raila on Tuesday said he was mulling his options but will wait for the BBI before announcing his move.
For now, the ODM leader said he and his handshake partner President Uhuru Kenyatta will remain studiously silent about 2022 succession politics.
Kevin Omwenga's Murder Incident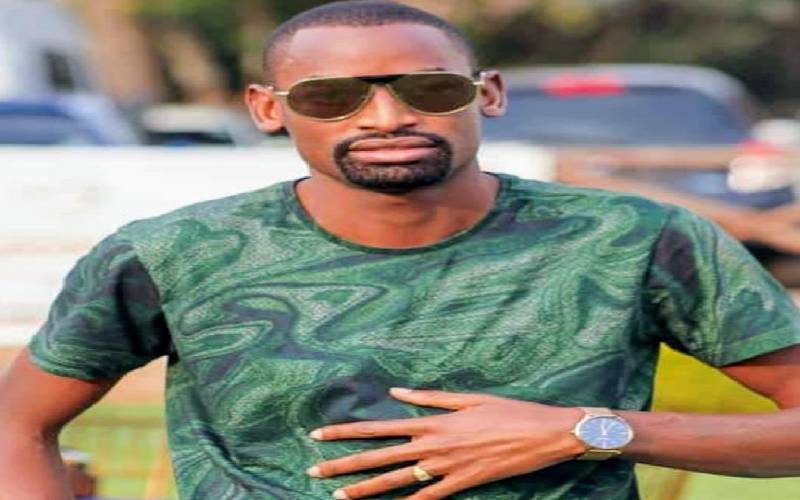 The killing of Kilimani based businessman  Kevin Omwenga took a new shift in the mid-week after police discovered that the murder incident was not accidental as earlier claimed by the suspects.
The autopsy report indicates that the bullet that killed a Nairobi businessman in his house in Kilimani on Friday night hit him from a close range, tearing through his heart and left lung.
As main suspects Chris Obure and his bodyguard Robert Ouko were detained for further 14 days, reports of alleged money laundering deal gone sour have emerged as the reason behind the murder but authorities are yet to verify the claims.
Man Demands Sh35m Not To Leak Nudes
A Kibera court heard how a city man demanded millions from his ex-girlfriend lest he leaks her naked pictures before she marries her new lover.
James Muchunu Maina allegedly demanded Sh35 million to delete her naked pictures from his phone.
According to a charge sheet, Mr Maina sent a text to the woman demanding the amount on July 10, contrary to section 299 of the penal code. The text shows Maina had initially demanded Sh20 million
Bayern Beats PSG to set new Champions League record
Kingsley Coman's solitary strike proved the difference on Sunday as the Germans celebrated their sixth win in the competition.
But never in the long history of the competition had a single team managed to negotiate the entire campaign without dropping a single point, until Hansi Flick's relentless champions appeared.
Sunday's victory over PSG was their 11th in as many games in the 2019-20 Champions League, making Bayern the first side to post a 100 per cent record in the tournament.