This was a special one of some sort; imagine ending a month and beginning another in one week? Notwithstanding the drama that kept internet ablaze.
Well, the feeling can not beat the anxiety that has taken a toll on Kenyans who are eagerly waiting for President Uhuru Kenyatta's address next week.
The last 30 days have been long for many who have felt the pinch of Covid-19 pandemic, that has left pockets dry with nowhere to eke a living from after several businesses shut or scaled down their operations.
But as we hope for the best in the coming months, let us have a reflection of the top stories that have dominated headlines this week;
'Dead beat dad? Woman Accuses CJ Maraga of Fathering her Child
Chief Justice David Maraga dismissed allegations he sired a child, with a woman identified as Mary Kwamboka, and later neglected them.
Kwamboka caused a stir at the Milimani law court when she appeared wailing accusing the Chief Justice of not taking care of their six year-old-daughter.
Through his lawyer Danstan Omar, CJ Maraga said that the allegations and the papers presented before the court were forged and should not be relied upon.
"I cannot be able to move my hands past unfolding my fingers, so when I do not have them, I cannot do much as they were my tools of the trade, I cannot work," he said.
Ken Mijungu, Debarl Inea Fired From NTV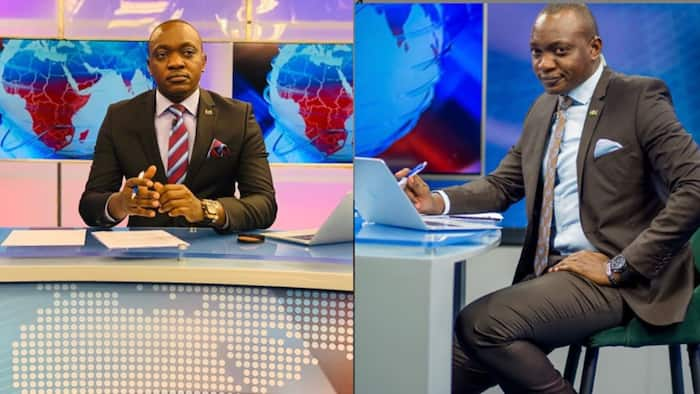 The Nation Media Group axe has fallen on news anchors Ken Mijungu, Debarl Inea and Harith Salim who were fired on July 3, 2020.
Mijungu presented the 9 pm bulletin as well as Side Bar show in which he hosted politicians.
Debarl hosted the morning breakfast show dubbed AMLive which discusses topical issues making headlines.
Harith Salim was a Swahili news anchor. Business Daily Managing Editor Ng'ang'a Mbugua and Daily Nation News Editor Francis Wanyonyi Wambilianga also faced the sack.
I am Fine After Surgery, Raila Finally Assures Kenyans
Opposition leader and African Union High Representative for Infrastructure in Africa Raila Odinga has said he is feeling strong and rejuvenated after undergoing a minor surgery.
Video tweeted by his daughter Winnie Odinga cleared the air on the status of the former prime minister after reports making rounds on social media had misreported that his condition was not light as indicated.
In the footage, Raila who was dressed in a mustard polo shirt and sky blue short was able to jog his legs and even assure Kenyans that he was stable.
SportPesa
Just a few days after Parliament dropped a contentious bill involving the betting industry, Cabinet Secretary for Interior Fred Matiang'i has come out to dismiss any possibility of relaxing bold measures that had seen giant companies such as Sportpesa and Betin leave the Kenyan Market.
Speaking after attending a consultation meeting with security leaders from Murang'a, the CS on Friday said betting industry had brought a lot of sufferings to Kenyan families and added that they will not allow the industry to resume its earlier normalcy.
'The Overdressed Cook' Anita Nderu Shocks The Internet Over LGBTQi Video Teaser
In a teaser for an upcoming release of The Overdressed Cook, Nderu is filmed with two members of the LGBTQ community where she engages in some lewd talk peppered with innuendos.
Though the video was in celebration of Pride Month, a month dedicated to raising awareness about the plight of the LGBTQ community; it seems that KOT did not take it as well. The Instagram video went viral, with many quick to judge Nderu's character.
Though it was assumed that the Kenyan beauty's teaser was in association with local cooking oil brand Fresh Fri, the brand was quick to point out they had no working relationship with her.
DJ Evolve Speaks for the First Time Since Being Shot at Nairobi B-club
Felix Orinda, popularly know as Dj Evolve, for the first time spoke to a local tv where he opened up on his situation since the shooting incident at Nairobi B-club on January 17.
DJ Evolve, who was recently discharged from hospital, has remained numb from his mid-torso down. Though his hands can move a bit and is unable to talk audibly.
He said he has made significant improvement including being able to sleep without influence of drugs. He appeared troubled that he can no longer work.