It's hard to believe that amidst all the technological innovation of the twenty-first century, 2.6 billion people around the world still have to use open fires to cook their meals.
This is not just a problem of the inconvenience of outdated technology, but of health: more than 4 million people—the majority of whom are women and girls—die each year from exposure to the air pollution produced by cooking with open fires in their homes.That's more than the number of deaths each year from malaria, tuberculosis and HIV/AIDS combined.
And these deaths are preventable. Off-grid clean cooking solutions can significantly reduce the carbon dioxide emissions contributing to these deaths. Yet they are grossly underfunded. To reach the United Nations Sustainable Development Goal 7 of ensuring access to affordable, reliable, sustainable and modern energy for all by 2030, investors need to infuse $4.39 billion into clean cooking companies over the next 10 years.
Due to challenges from product affordability to customer behavior change, these early-stage cookstove companies are often too high-risk for the typical traditional investor: only $21.2 million was invested in clean cookstove companies in 2017 compared to $284 million in off-grid lighting companies.
Clean cooking companies need early-stage investors to help them grow to the stage where they are ready for traditional capital and serve low-income households at scale. Acumen has been backing cookstove innovations with pioneer patient capital since 2015. In the last five years, we have invested a total of $6.2 million in five clean cooking companies like BURN Manufacturing and BioLite across Kenya, Tanzania, Nigeria and India, helping to unlock $14.4 million in follow-on capital for these companies.
As we have accompanied these enterprises, we have learned more about the intricacies of the sector and low-income cookstove customers' needs and preferences. We are excited to see two particularly promising innovations beginning to emerge in response: e-cooking devices (such as pressure cookers and hot plates) powered by off-grid energy systems andLiquified Petroleum Gas (LPG), a cleaner-burning mixture of propane and butane. While e-cooking is still in the product development phase, LPG is beginning to take off as a clean cooking solution for low-income customers—as signaled by the success of Tanzania-based LPG company KopaGas.
KopaGas was founded in 2014 to bring clean cooking solutions to Tanzania, where, at the time, 96 percent of citizens—or 45 million people—were using dirty fuel like charcoal and wood for cooking.6 While most Tanzanians wanted cleaner fuel like LPG, the high upfront cost of buying an upgraded, compatible stove and an entire gas cylinder kept the product out of reach.
With its trademarked pay-as-you-go LPG technology, KopaGas made LPG affordable to low-income Tanzanian households for the first time.With funding from grantors like GSMA, the Department for International Development (DfID) and MIT D-Lab, the company developed a smart meter technology that enables customers to buy as much or as little LPG as fit their needs and budgets with mobile money.
Acumen recognized KopaGas's potential for impact and invested early-stage equity in the company in 2018. At the time, KopaGas had just finished piloting its product with100 households—48 percent of whom earned less than $3.10 per day—but needed capital to set up commercial manufacturing and bring that product to market.
Since investing, Acumen has  supported KopaGas through a seat on the company's Board, providing a technical assistance grant, and informing its product design  with a Lean DataSM customer survey. With our pioneer capital, KopaGas brought its proof-of-concept to market and has now connected 1,300 low-income households to LPG-fueled clean cooking, impacting 6,500 lives.
In January, Circle Gas Limited acquired KopaGas's technology in a $25-million transaction—the largest-ever pure private equity investment in the clean cooking sector.This is exciting not only because it enabled Acumen to exit our shares, but also because of the potential to extend the reach of KopaGas's technology to millions of low-income customers across East Africa through Circle Gas subsidiary M-Gas.
As KopaGas Co-Founder and CEO Sebastian Rodriguez said, "The investment in clean cooking solutions required to match the scale of the problem are several orders of magnitude of what we have today. We are grateful to find in the Circle Gas team the vision and expertise required to crystallize the KopaGas vision and improve access to clean cooking for millions."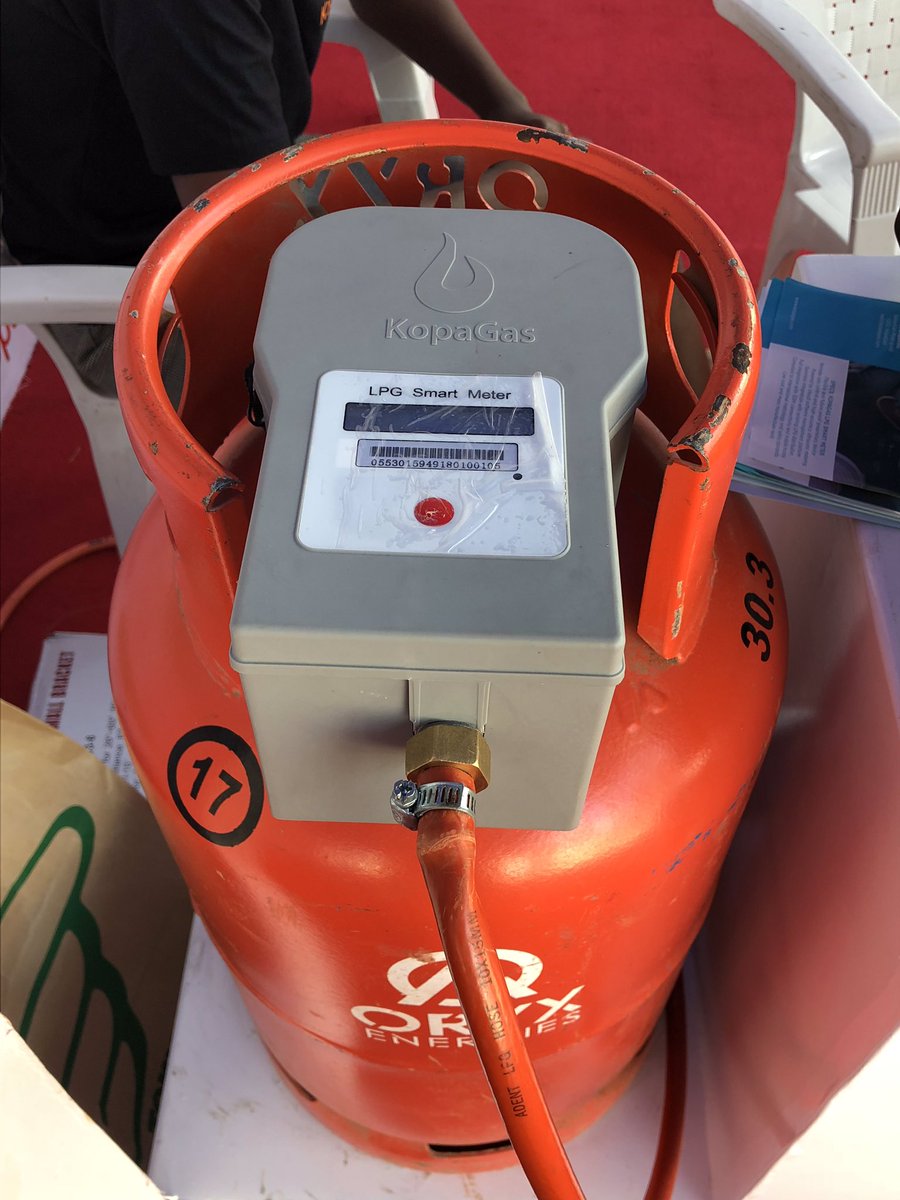 "Despite the potential for outsized impact, many impact investors have shied away from clean cooking. We're proud to back innovators like KopaGas that are proving the viability of scalable, profitable business models and can fundamentally improve health outcomes and financial savings for the poor." says Acumen East Africa Director Shiru Mwangi.
As we now turn to recycling the capital from this exit and investing in the next early-stage, high-potential innovation, Acumen is forming a new partnership with the DfID-funded Modern Energy Cooking Services (MECS) Program. This program aims to  accelerate the transition from biomass-based cooking to modern, clean, low-carbon energy-efficient alternatives.
Acumen will support investments in the electric cooking, LPG, Ethanol or Biogas sectors designed to catalyze the growth of this nascent sector. For example, with few off-grid-enabled e-cooking appliances yet on the market, Acumen will provide Technical Assistance grants to energy investees in East and West Africa to develop and pilot distribution of  e-cooking appliances for off-grid, low-income households.
In doing so, Acumen and MECS will help off-grid households improve their quality of life not just with light, but also cleaner air.
Acumen is excited to take its lessons from the last five years of investing in the cooking sector into this next frontier of developing e-cooking solutions. We are committed to sharing what we learn along the way to both inform our own investing strategy and to support others in the sector in addressing this pressing health issue impacting millions around the globe.