Good morning fellow Kenyans,
We end the week with relatively positive news after Kenya on Thursday won a non-permanent seat of the United Nations Security Council (UNSC) following a landslide victory against a stubborn Djibouti.
However, despite news of Kenya bagging the influential UN seat, many Kenyans do not know what this means for the country.
For starters, UNSC is the UN's most powerful organ with its main mandate being the maintaining of global peace and security.
Among other things, the council enjoys robust powers including the imposition of sanctions and authorisation of military action when international peace is threatened.
UNSC is also responsible for recommending the admission of new members, exercising the trusteeship functions of the UN in "strategic areas", recommending to the General Assembly the appointment of the Secretary-General, and, together with the Assembly, electing of judges of the International Court of Justice.
Kenya now joins nine other non-permanent members in addition to the veto-wielding Big Five — United States, United Kingdom, China, France and Russia.
Therefore, being a member of the Security Council, Kenya will be participating in the making of these vital decisions for the next two years.
Here are the stories making headlines on Opera News today:
Registrar of Political Parties Clears the Air on Ruto's Alleged New Jubilee Asili Party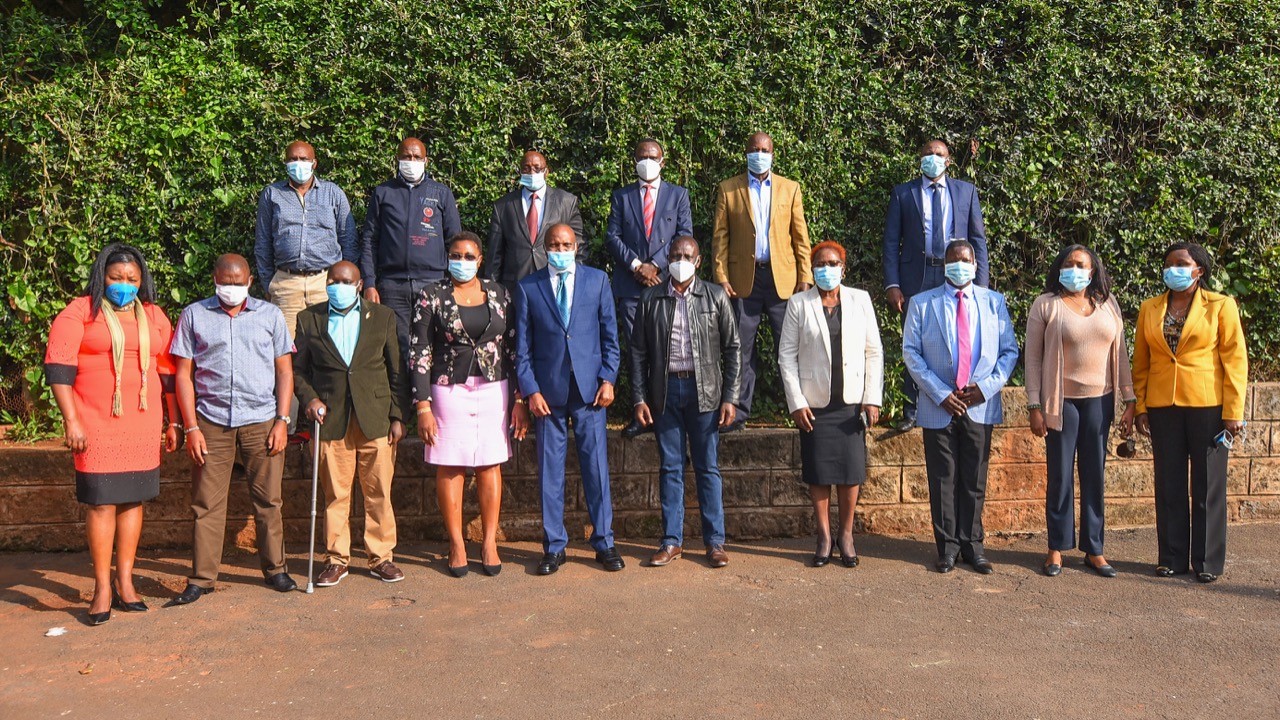 A meeting between Deputy President William Ruto and a host of Jubilee MPs who were ousted from plum positions at the Senate and National Assemblies sparked uproar after a picture emerged of a potential political party on the way.
Dubbed Jubilee Asili Centre, a banner with yellow and black colours, reminding one of the former URP party, with a handshake symbol that is reminiscent of the famous Jubilee Party, sent DP Ruto's supporters into a frenzy online.
Ruto Dumps Jubilee Party's 'Tuko Pamoja' for 'Sote Pamoja'
Deputy President William Ruto gave the clearest signal that his faction of the Jubilee Party was charting its own path.
After a meeting with MPs who were recently dewhipped by the party, Ruto posted a new slogan – 'Sote Pamoja' (All of us together) – indicating that he had dumped 'Tuko Pamoja' (We are together).
Kenyans React to Minister's Push to Ban Pornography in Kenya
A proposal to ban pornography in Kenya elicited instant reactions from Kenyans on social media platforms after Education CS George Magoha attributed the high rate of teenage pregnancies to adult entertainment.
Speaking in Nakuru County Thursday, Prof. Magoha said he will lobby the President to formulate a law to block pornographic content from being accessed in the country.
Nyali MP Mohammed Ali is facing an uphill task in his bid to impeach Transport CS James Macharia after MPs affiliated with Tanga Tanga disowned him and accused him of using unorthodox means to get members into signing the motion. Do you think Ali's motion will go any further or is it dead on arrival?