Chelsea FC winger Calum Hudson Odoi was arrested on Sunday following what was described as an argument with a woman by the British media.
The report claimed that the Metropolitan Police and London Ambulance Service were called in the early hours of Sunday morning "to a report of an unwell woman".
The report added that the woman was taken to hospital and a man was arrested at the scene and remained in police custody. That man was later identified as the England international.
Neighbours claimed that police had returned to the building later on Sunday afternoon to complete a search.
A Metropolitan Police spokesman confirmed that an arrest had been made at Hudson-Odoi's west London apartment after they were called shortly before 4am.
"Police and London Ambulance Service were called at 03:53hrs on Sunday 17 May to a report of an unwell woman," the Met said.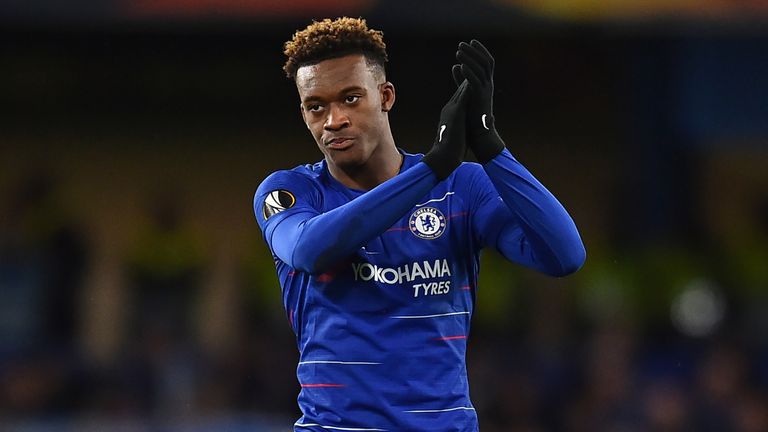 Chelsea declined to comment on The Sun's report.
Hudson-Odoi, 19, had made 17 Premier League appearances for Chelsea this season until the COVID-19 pandemic halted the campaign. He made his England debut last year and has a total of three caps for his country.
Odoi has not had the best of seasons this campaign. Fresh from recocering from a career threatening knee injury, the young winger tested positive for the COVID-19 virus which led to the suspension of the English Premier League.
The winger was subject to a bid from German Champions Bayern Munich past summer before he was struck by injury.