A football player who was reportedly dead four years ago has been hitting headlines this week because he was reportedly found alive.
Hiannick Kamba is back in Germany after missing since 2016 when he was reported dead in alleged car crash in his native home in Democratic Republic of Congo.
A German prosecutor said:
"There is no reasonable doubt that the person who recently came back to Germany is Mr Kamba himself. He approached the German embassy in Kinshasa in 2018. He told them that in early 2016 he was travelling the inner parts of Congo, when one morning he found himself abandoned by his travel mates and been stripped of money, papers, phone et cetera. His identity has thoroughly been scrutinized before he was allowed to re-enter Germany."
"We are conducting an investigation into fraud against his wife, who took the benefits of a life insurance, after providing documents from Congolese authorities confirming Kamba died in a car accident," the prosecutor shares. "She is denying charges. Mr. Kamba has the status of a witness."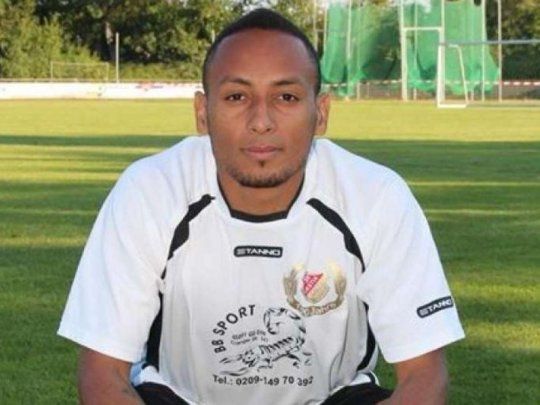 Now, let's take a look at Kamba's life before allegedly missing in action in that whole period.
Kemba was born in Congo in July 30, 1986. He lived with his family there until 1996 when he fled with his parents to Germany, in a place called Essen in the Rurh area. His misery continued when his parents were detained and deported back to Congo in the summer of 2005.
The 33-year-old had been playing for TGD Essen-West and FC Schalke 04 since 1999 and joined 11th grade at the Gelsenkirchen comprehensive school in Berger Feld.
His bid to get a residence permit was was a nightmare because adult non-EU citizens as football players only got a permit when they play in League 1 or 2.
His school helped him until he graduated in 2007, though after a serious struggle with the authority. Fortunately, Schalke gave in and offered the 18-year-old a contract as a non-amateur without a license. As a result, Kamba received the right to stay and later he worked as a chemist at Evonik. He worked there until he was reported dead in January 9, 2016.
During his time at Schalke in the youth department, he played with Bayern Munich goalkeeper and captain Manuel Neuer and Melbourne Victory FC defender Tim Hoogland.
He made 68 appearances for the German side as a defender, scoring a goal. He then left the club and reportedly disappeared in the direction of the city of Gladbeck.