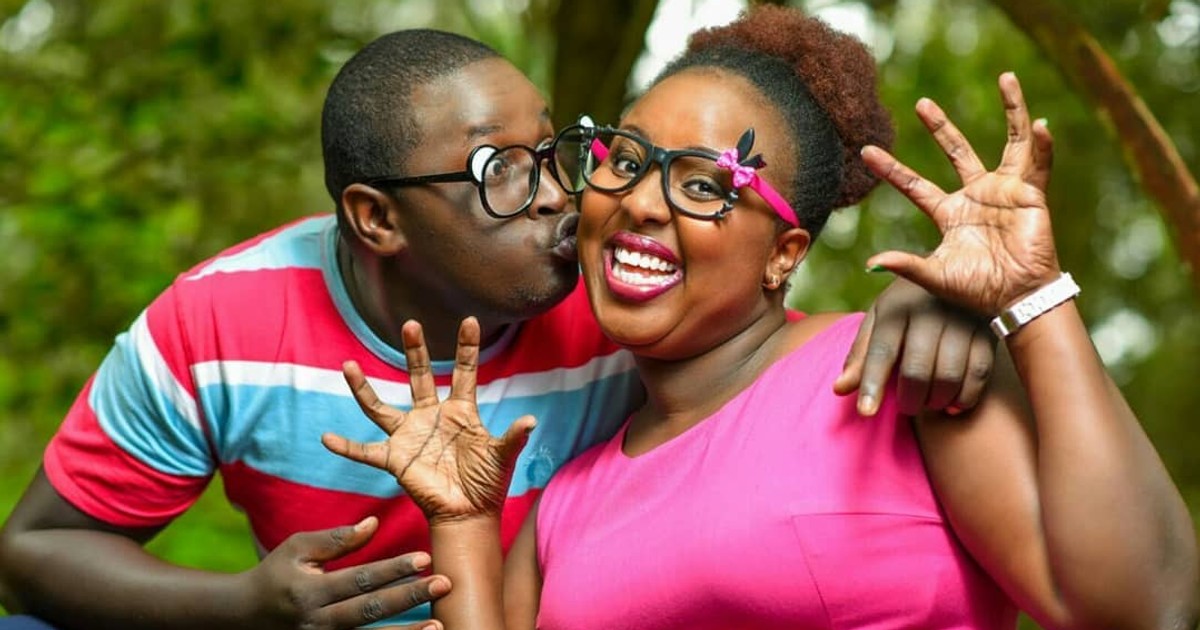 Online content creators, Terence creative and wife-Milly Chebby stirred social media after sharing a video of them kissing.
The clip which was shared by Terence had a congratulatory message which left their followers confused about what it really meant.
"Thanks babe and congrats @millychebby ," he said.
Netizens were left guessing whether they were expecting another child as they also made fun of them with phrases like 'quarantine baby on board'.
The two seem to be doing quite well after Terence's cheating saga which went viral late last year. Opening up during an interview, he stated that the cheating scandal involving 19-year-old Anita Soina made him learn a lot as well as grow as a family.
They chose to forgive each other and move on. They didn't want to throw away 7 years of marriage despite what they had been through.
He admitted that he had made a mistake and apologized to his wife because he had betrayed her.
"I felt so bad. Niliakaa chini nikakona nimekumess because I have even dragged you in this thing yenye hufai kua. Na sini bibi yangu venye unatetea bwanako si pia yeye ananitetea hivyo," he said.
View this post on Instagram
Verified
Kiss ya Majani Chai ☕️ imeshika kushika
We are sorry
Chai imeshika kweli😍😍😆😆
Hiyo distance ya chini ndio haijanibamba😂😂😂😂😂😂
Hii kiss imeTEA mbaya👌👌👌
Mtu hufunga macho akikiss🤣😂😂🤣🤣
Naona social distance side ya down🤣🤣🤣💯💯
Mnafanya nishikwe nanini….
Love is in the air
Hatuskii kiwaru btw
🌈 iyo physical Distance downstairs joh😂😂😂😂😂
Quarantine manenos😁😁
Second born coming yeeeii