Good morning fellow Kenyans,
Deputy President William Ruto, sort of, gave us a break from the current COVID-19 headlines over the weekend when he dropped a bombshell that he was against the ongoing changes in Jubilee Party.
With just two tweets and very few words, the country's second in command once again brought into the limelight the ongoing wrangles and backstabbing in the ruling party.
Whereas his presumed equal partner in the party, President Uhuru Kenyatta, has remained tight-lipped about the new members of Jubilee's National Management Committee (NMC), Ruto and his entourage have challenged the changes which the Secretary-General Raphael Tuju, acting on behalf of the party leader, forwarded to the Registrar of Political parties Anne Nderitu for publishing.
Therefore, two schools of thought emerge.
Firstly, it's possible that the DP is wrong and creating imaginary enemies in a bid to win sympathy by showing how he is being sidelined by the same government he helped create. On the flip side, he could have made an honest mistake and spoken too soon without getting the facts right.
But that logic can be easily set aside with the fact that this is a disgruntled man whom over the past two years has been seemingly sidelined from a number of matters of national interests.
Secondly, it could be what most Kenyans already believe. Jubilee Party is dead! The DP, while withholding any blame on the President, claimed that outsiders and political rejects were illegally making the changes in the top organ of the party.
Could this really happen without Uhuru's authorization or at least knowledge? Minutes after the DP's post, former State House insider Dennis Itumbi claimed that a secret meeting had been convened in early 2018 with the sole purpose of blocking Ruto's ascendancy to the top seat in 2022. This is conveniently around the same time the 'Handshake' between Uhuru and his ODM counterpart was birthed.
Itumbi's posts should be taken with a pinch of salt, but there's more than meets the eye with these remarks.
Here are the stories making headlines:
Murathe Return Weakens Ruto's Grip on Jubilee Party
Deputy President William Ruto's fight to maintain control of Jubilee could be jolted by the reorganisation of a crucial party organ and the quiet return of David Murathe.
Murathe, a close political confidant of President Uhuru Kenyatta, resigned as Jubilee Vice Chairman but the Head of State did not accept his resignation letter.
Covid-19 Survivor Gives Emotional Interview After Leaving ICU [VIDEO]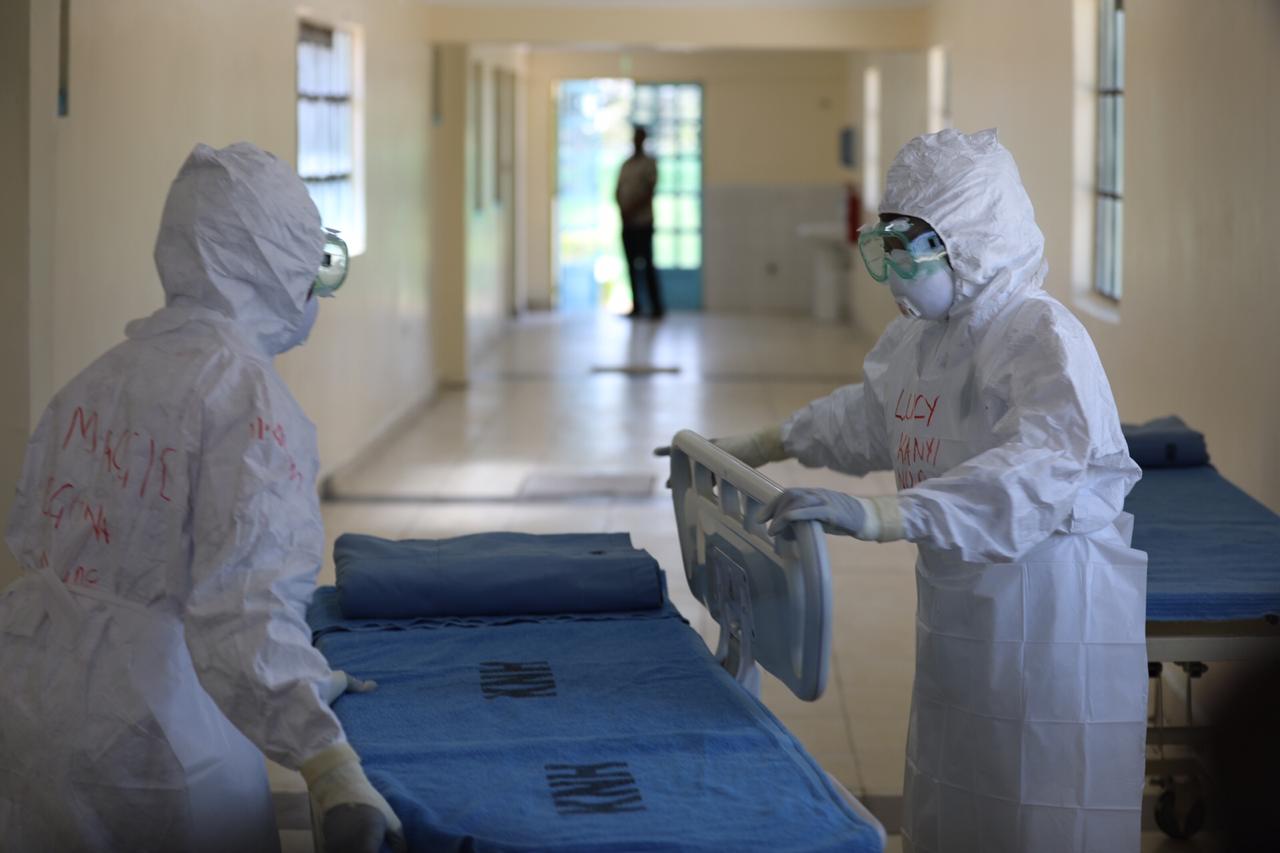 The first Kenyan patient to recover from Covid-19 after being put on ventilators in an Intensive Care Unit (ICU) opened up on his experience in an interview with Citizen TV's Asha Mwilu on Sunday, April 12.
In the interview, the man who was discharged from Aga Khan Hospital after 21 days, 11 of which he spent in the Intensive Care Unit (ICU), had his identity hidden presumably to avoid stigmatization, as he was referred to as Leon, not his real name, and his face blurred.
Uncertainty Prompts Talks to Postpone KCPE, KCSE Exams
Education officials this week will review the KCPE and KCSE exams among other critical programmes with a view to postponement.
Sources tell the Star a plan to 'adjust' school programmes is in the pipeline as the spread of coronavirus throws the school calendar into disarray and spreads confusion.
Machakos governor Alfred Mutua vowed to pay his county's health workers an amount much higher than recommended by the SRC. Other county governments have maintained that they cannot afford such amounts offered by Machakos. Do you think Mutua is playing PR politics or he really has the interests of the health workers at heart?