Good morning,
On the day all leading newspapers in Kenya were calling for a lockdown, President Uhuru Kenyatta gave us a new term in COVID-19 era, cessation.
We are dealing with the worst crisis to have affected the human era in our generation. No Kenyan has ever experienced a lockdown but here we are, pushing our government to adopt what is being done in other countries, Most of those demanding for a lockdown didn't know the meaning of a cessation. In fact, for some people, it is one and the same thing.
It is important to note that people have only been restricted from moving in and out of the Nairobi Metropolitan from last night. Kenyans within this area are free to go about their daily chores as long as they observe social distancing, wear a mask and strictly adhere to the curfew. Mombasa, Kilifi and Kwale Counties will also be affected when these measures from Wednesday.
President Uhuru also directed the Ministry of Sports and Culture to issue Ksh 100m to Kenyan musicians and artists so that they can keep entertaining you during these tough times.
Of course, Uhuru assumed that all Kenyans have access to the high-speed internet which has been enabled by Google loon, a service he launched last month. Imagine all you need to do to save the world is just stay at home and watch #UtawezanaChallenge videos from morning to evening.
However, you need to find a way to pay your rent and buy food. You are a Kenyan, your government knows that you will survive.
Here are the stories making headlines this morning:
I am the One in Charge: Major General Badi Tells Off Sonko
Nairobi Metropolitan Services (NMS) boss Major General Mohamed Badi has rubbished claims by Governor Mike Sonko that he is overstepping on his mandate.
Sonko issued a statement on Saturday cancelling the planned deployment of all county workers. He claimed the NMS and the Public Service Commission have no jurisdiction over Nairobi county employees, adding that the responsibility remains with the Nairobi County Public Service Board.
Tension as Kenyans in Isolation Refuse to Pay for Hotel Services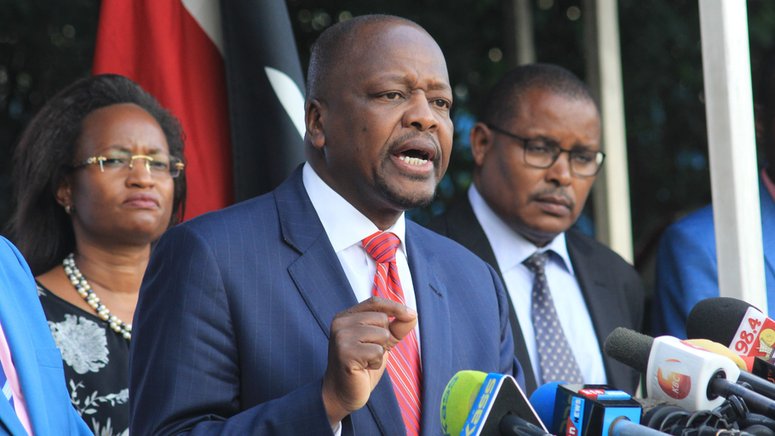 Tension is brewing at the Pride Inn Lantana hotel after Kenyans quarantined there refused to pay the hotel for the 14 extra isolation days directed by the government.
While announcing the extension, Health director-general Dr Patrick Amoth said some people in isolation centres had close contact with some of those who tested positive for the virus.
UK PM Boris Johnson Moved to ICU With COVID-19
UK Prime Minister Boris Johnson was moved into intensive care on Monday, a worrisome turn in his 10-day battle with the coronavirus.
The government said the decision was a precaution and that he had been in good spirits earlier in the day.
But with Mr Johnson's aides releasing few details about his condition, the nation kept a tense vigil on Monday night, hoping for the best and experiencing, together, the frightening mysteries of this disease.
Kilifi Deputy Governor Gideon Saburi still spent another night in custody after being denied bail. Saburi has been in the headlines after defying a government directive to self-quarantine. He later tested positive for COVID-19. Do you think he deserves a fair trial from the Judiciary especially after the backlash he has received in the media?