Ulinzi Stars edged out Migori youth 1-0 in their FKF Betway Cup round of 16 match at the Afraha grounds on Sunday, March 15, 2020.
Both teams played a defensive game in the first half as they performed a full SWOT analysis on their opponents
Ulinzi Stars scorer, Bernard Ongoma opened the second half with a goal at the 50th minute. Despite Migori youth's attempts to even the game, time was not on their side as the final whistle led to a win for Ulinzi.
Meanwhile, AFC Leopards blew the FKF Betway Cup knockout battle wide open following a 4-2 post penalties win against Ushuru on Sunday, March 15, 2020, at the Afraha Stadium.
Both teams tried to use to their advantage the loopholes created by their opponent in the first half but to no avail.
The second half brought in several attempts from both teams to put the ball behind their opponents' net but all their efforts went down the drain.
All hopes were on the goalkeepers of AFC Leopards and Ushuru to help bring glory to their teams during the post penalties.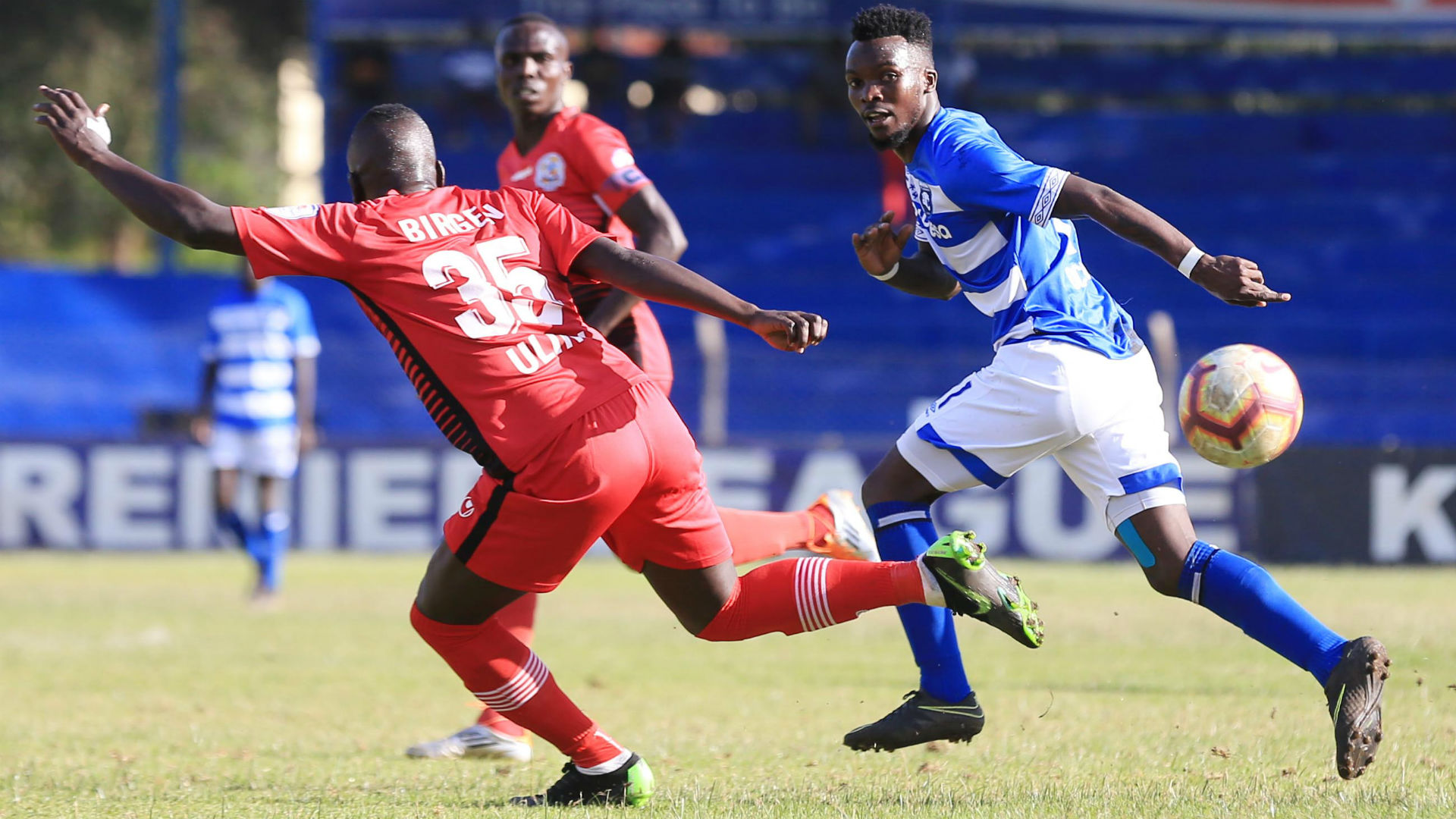 Despite Ushuru's efforts to make the big dogs work, Ezekiel Owade came through for AFC Leopards by allowing only two goals to get past him
Four matches that had been slated for Saturday failed to kick-off owing to reservations raised by four clubs over the Corona Virus scare. The FKF leagues and competitions committee will make a decision on the matter in due course once it is furnished with match reports from the match commissioners