Au envoy Raila Odinga has revealed he had a meeting with Nairobi Water's board of directors at Capital Hill Square on March 5, 2020.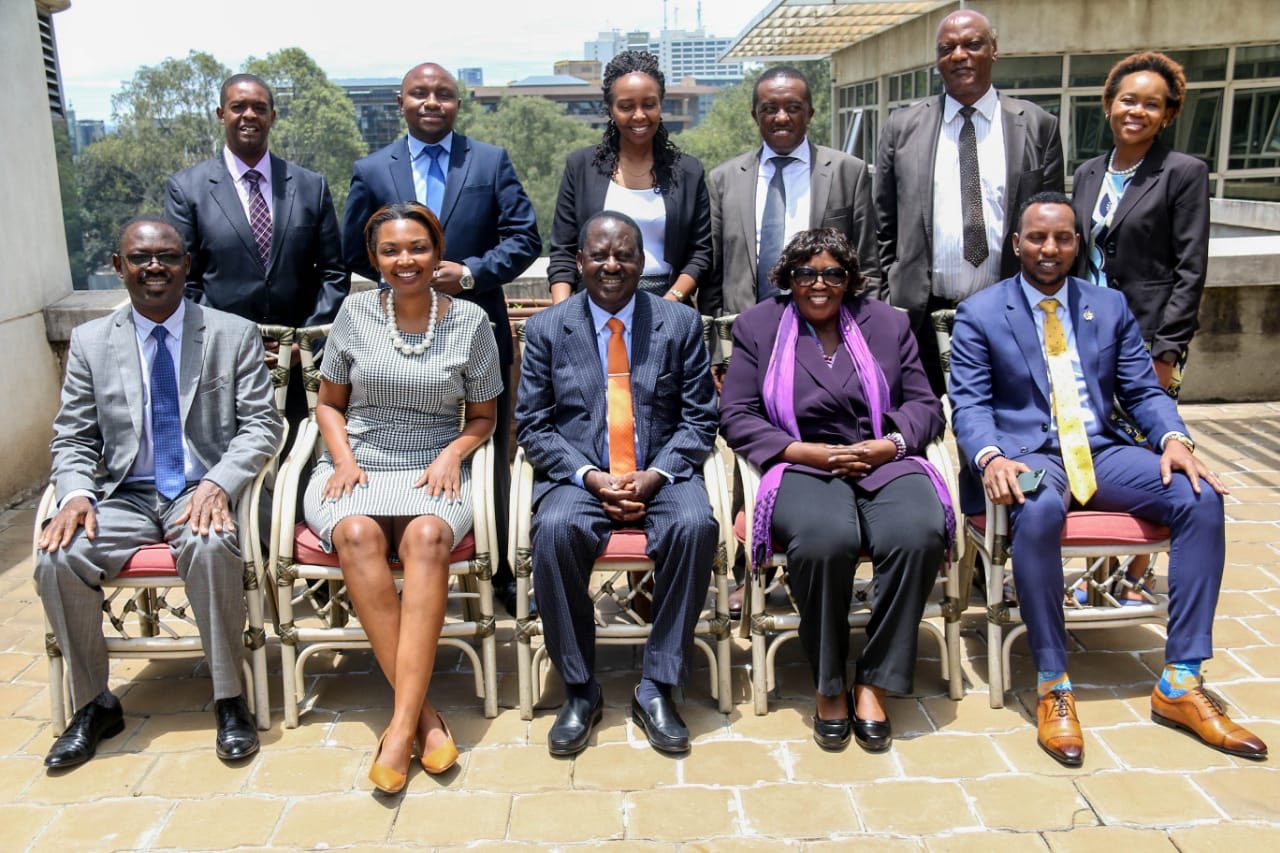 The meeting has since elicited various suspicions as it closely follows the handover of Nairobi leadership to the government which is currently spearheading the Building Bridges Initiative(BBI) vigorously.
Hosted @NairobiWater's board of directors for a meeting at Capitol Hill Square. pic.twitter.com/reCgxspSPE

— Raila Odinga (@RailaOdinga) March 5, 2020
The handshake that gave birth to the BBI train is currently being viewed as a tool to clean graft linked leaders. Many have thus speculated that the Nairobi Water company is being sanitized by Raila.
Hope it's not related to such 👇 pic.twitter.com/o760xPmPY0

— George Kayman (@KaymanGeorge) March 5, 2020
"Wameleta maji ya kuosha watu na muosho mmoja tu?"-#Blockchain #web #Io t #AI #FinTech.
Presumably a huge scandal in that institution that needs Rao's mwosho mmoja .."-Magwaya.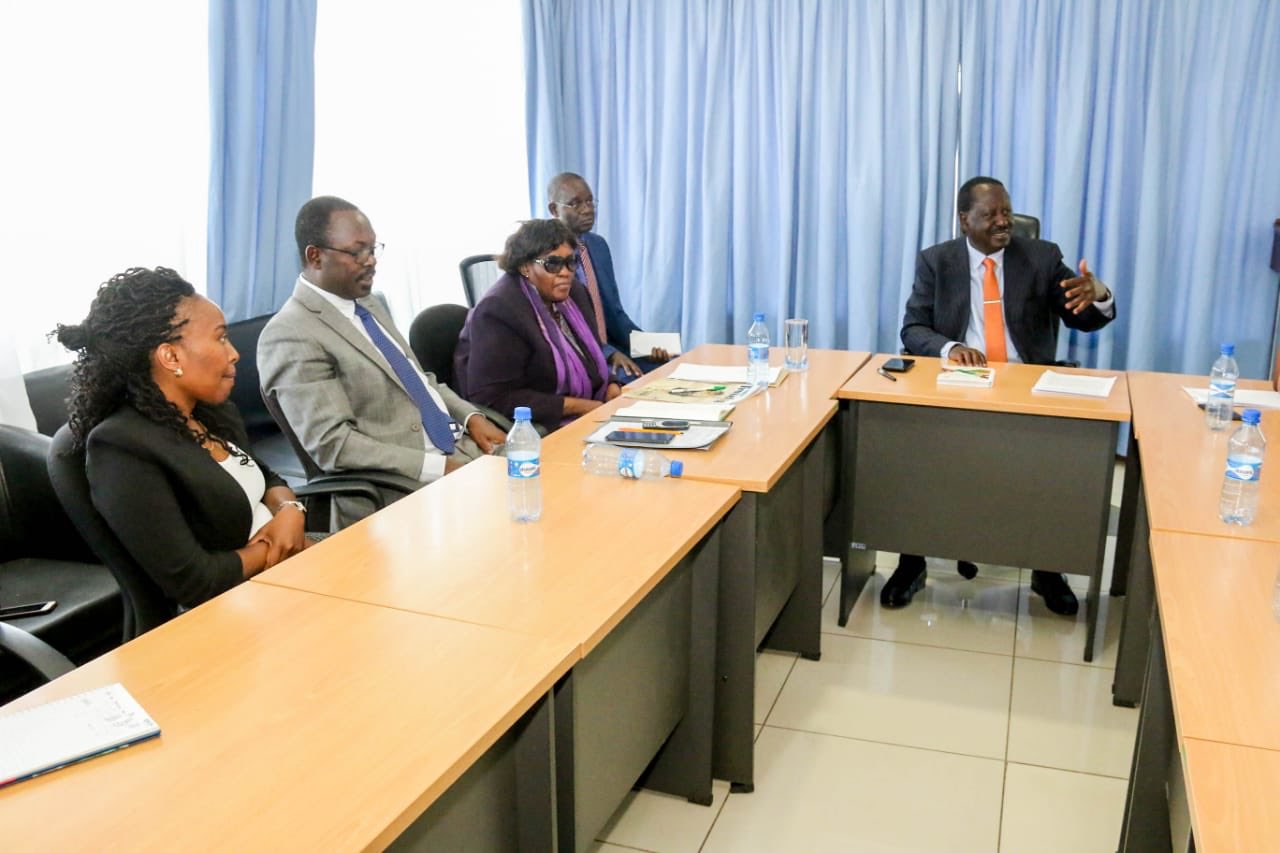 "Capital Hill Square corruption laundry/ washing water is exhausted. They want to outsource from Nairobi water. Motto. Utakuwa mweupe kama pamba."-General otenyo.
"Maji ya mwosho moja ilikuwa imeisha ukaamua utakuwa unaconnect direct from Nairobi Water? Enyewe wasafi Watakuwa wengi, sasa itakuwa shower hakuna karai tena"-Exotic Scouse.
"Lets wait for a mega scandal,we know they are taking precaution ."-george gacheru.
In a deal signed at State House Governor Mike Sonko and Devolution CS Eugene Wamalwa in concurrence with President Uhuru Kenyatta agreed to ensure Nairobi residents receive services efficiently.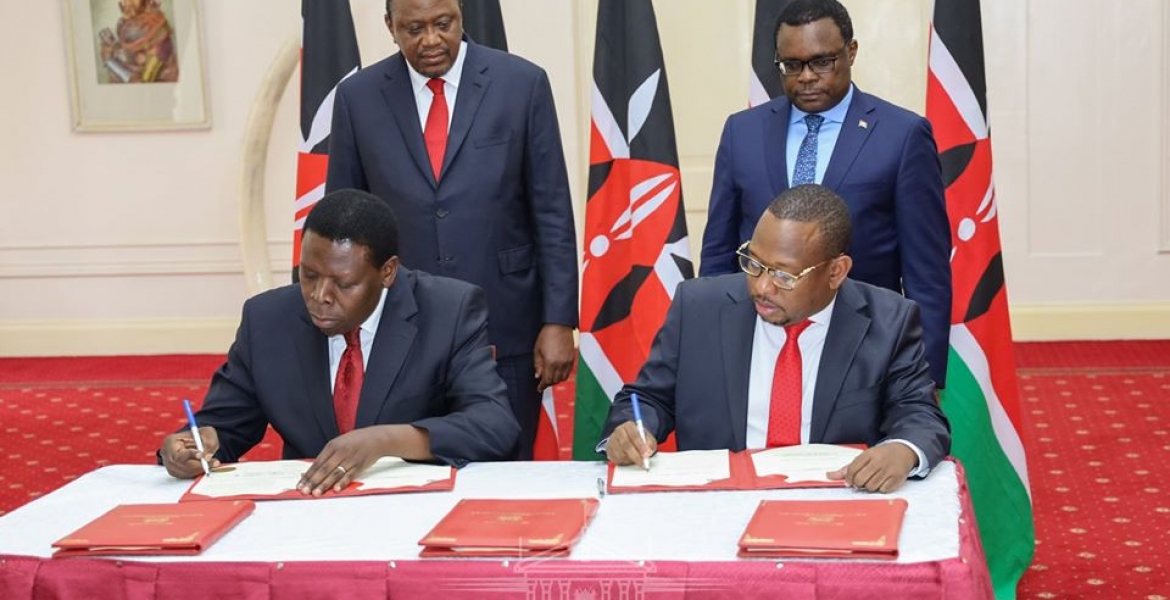 The statement by State House spokesperson Kanze Dena further stated that the National Government now takes over Health, Transport, Public Works and Planning, and Development services.
Sonko on March 4th March 2020 appeared on Jeff Koinange Live show to give the direction of the county affairs and his role after the state took over.
He insisted that matters of Nairobi county should not be politicized and rather focus be centered on development
Thank you for watching. As explained the handover of some functions to the National Government is only aimed at enhancing service delivery to Nairobi residents, as I battle in court with the allegations against me. #JKLive pic.twitter.com/YxdDMzVQwH

— Mike Sonko (@MikeSonko) March 4, 2020
On his relationship with ODM leader Raila Odinga, Sonko said he is backing Raila because of the handshake and the fact that Raila shelved his political beef with President Uhuru for peace.
"I respect Raila Odinga because of the handshake. We are waiting for the final BBI report & fully support the initiative between the President & Raila. I am not seen in "mashinani" for the rallies as I am Nairobi Governor,"
President Uhuru Kenyatta gave embattled Nairobi Governor Mike Sonko a lifeline that could save him from impeachment.
Uhuru hosted Nairobi County leaders at State House, directing Members of the County Assembly not to impeach the governor,