Real Madrid star Eden Hazard was the odd one out when he entered the land of giants in Dallas where he went for ankle surgery.
The Real forward was watching a match between the Mavericks and the New Orleans Pelicans in a game that ended 127-123 in favour of the former, with Luka Doncic scoring 30 points.
And after the match, the uprising basketball star Doncic met Hazard where the two swapped jerseys. But what caught the attention was when the NBA player towered over the Belgian forward with a significant margin.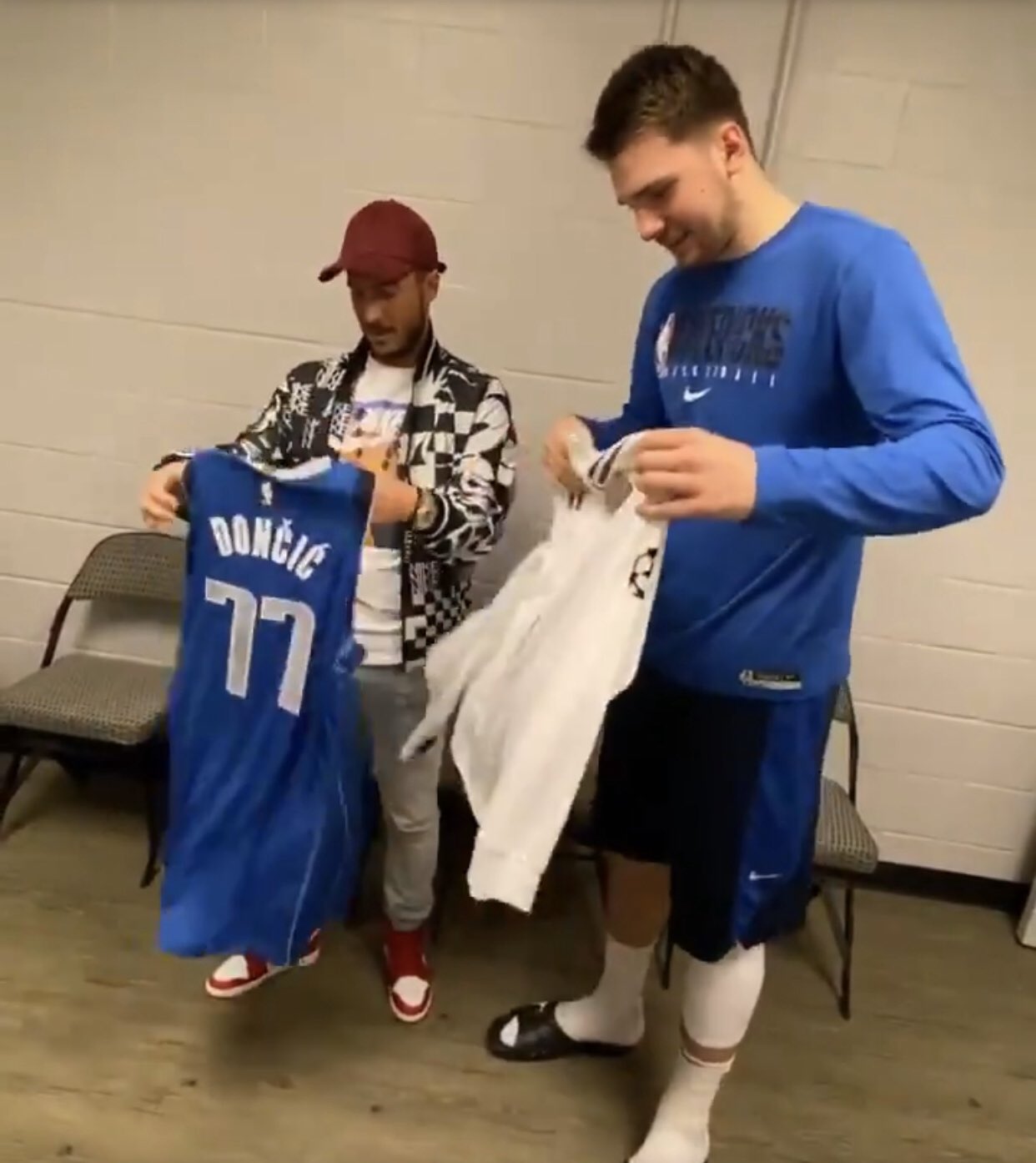 Hazard succumbed to the injury in February while in action for the Los Blancos in their 1-0 loss against Levante at Ciutat de Valencia. His return to action before the end of the season looks unlikely, and now the former Chelsea star is in the US for his procedure.
But before the operation, the 29-year-old Belgian took his time at the VIP backstage meeting with Doncic after the Mavericks secured the win in the Western Conference.
A clip that has gone viral shows Doncic, a 21-year-old Slovenian gets into a room where Hazard was waiting for him, took hands and greeted each other, and the difference in height became clear straight away.
🤝 When NBA star Luka Doncic and Eden Hazard meet each other.

Hazard will undergo surgery on his ankle in Dallas later today. He landed in the USA yesterday evening at 20:45 CET.pic.twitter.com/iDZq4L9RxS

— Kristof Terreur 📰🎥 (@HLNinEngeland) March 5, 2020