Embattled Nairobi Governor Mike Sonko has sought divine intervention after he lost control of key county operations to the national government.
Sonko took to Facebook to share a powerful motivational message by city televangelist Lucy Natasha who, in the video, encouraged her congregants to ignore the critics and live their lives.
"Live your life. Forget about your haters and move on. Your haters must talk against anything that you are doing whether good or bad," Sonko captioned.
The controversial county chief went on to share an uplifting message about his barber, whom he praised for her dedication to succeed in business. In her case, Sonko notes that she went from earning a meagre Ksh 10 per day to employing at least five people to run her kinyozi business at the moment.
"In any business, you will go through dark times and if your vision and focus is not big enough you will quit. Today, I am here to tell you to never give up. Great things take time," he said.
"Keep on pushing, you never can tell how close you are to your goal…!* Just forget about the haters who think you are nothing."
This comes a day after the Minority Whip in the Nairobi County Assembly Peter Imwatok vowed to table an impeachment motion against the governor despite President Uhuru Kenyatta's directive that the MCAs shelve the motion.
The President said impeaching Sonko would complicate service delivery in the city and urged the MCAs to shelve the idea.
"The President told us that should we go ahead with the impeachment, we will have a complicated situation where the national and county government operations will be thrown into disarray," a source who attended the meeting was quoted by The Standard.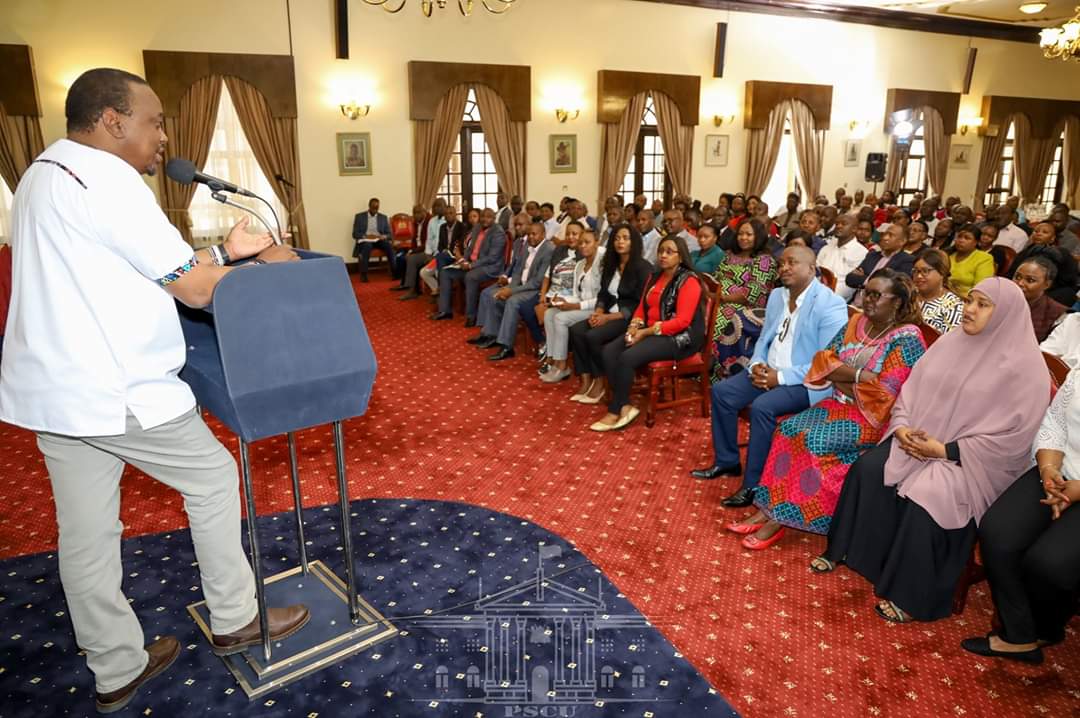 Among the grounds cited in the push to impeach Sonko include gross violation of the Constitution, incompetency, an inability to lead and holding the county at ransom with the lack of a deputy governor.
However, the county boss downplayed the now widely held perception that he had been coerced into surrendering his duties to President Uhuru Kenyatta's government.
"Unbeknown to many, the Tuesday event was the culmination of a series of consultations we have had with the President on how best we can serve the people. It does not mean that I cease to be the governor. No, I'm firmly in charge at the City Hall and we remain focused on delivering on the Jubilee manifesto," Sonko told the Nation.