Gatundu South MP Moses Kuria has threatened to reveal one of the darkest secrets of ODM supremo, Raila Odinga, during the upcoming BBI rally in Meru.
While speaking during a church service in Embu attended by DP William Ruto, Kuria restated his assertions that President Uhuru Kenyatta had been bewitched by Raila, and would use the Meru forum to reveal to the world who the former Prime Minister really is.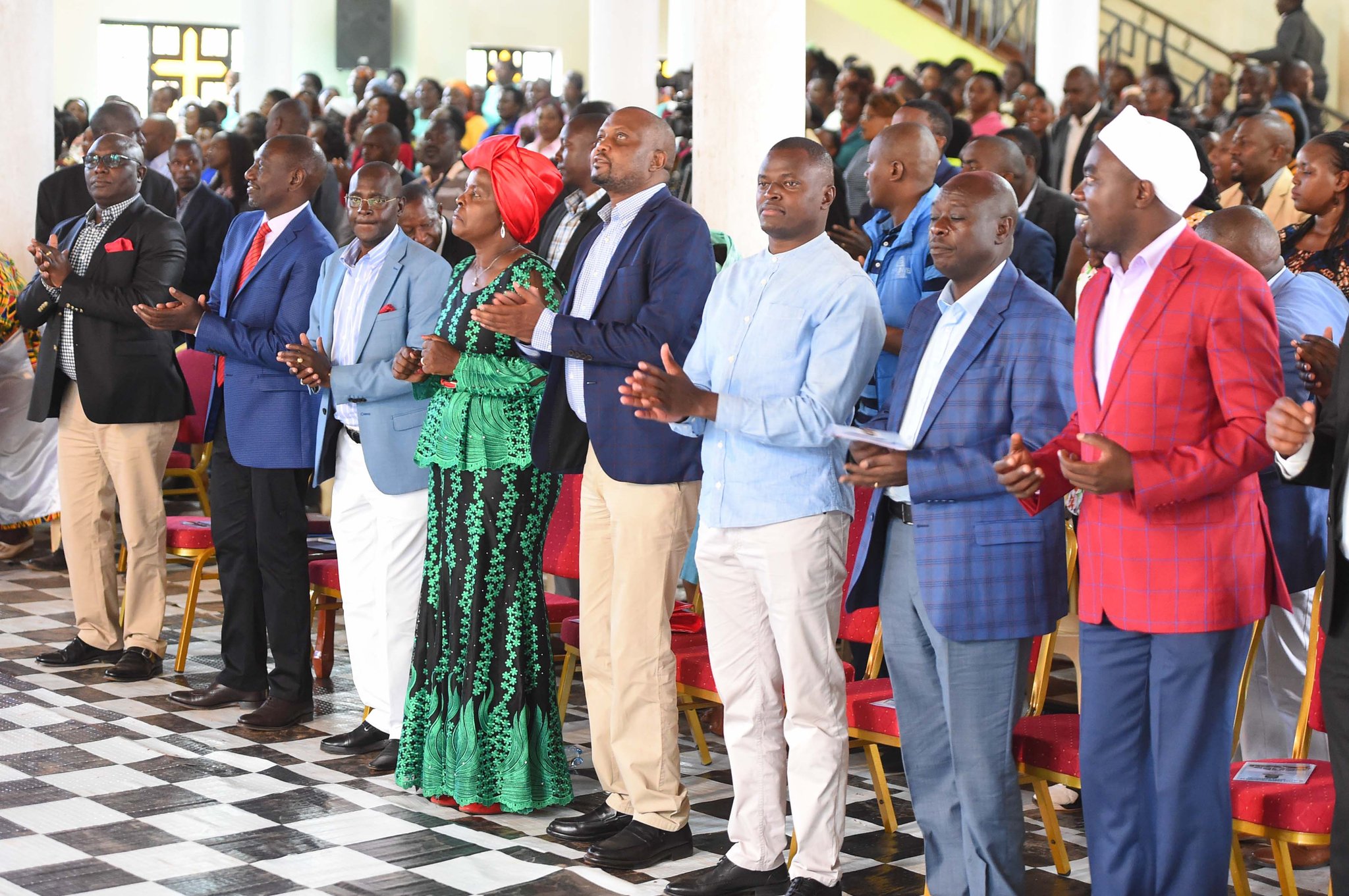 "Tunaenda Meru… uko Kitui mliona nilikalishwa chini na nikakatazwa kuongea. (Lakini Uko Meru) Raila akikuja nitamwambia yeye ni Mchawi na wewe ni mganga, hapo kwa macho yake tu. Loosely translated as [As we go to Meru, remember how I was humiliated in Kitui, made to sit on the ground and denied a chance to speak. But in Meru, I will tell Raila to his face who he really is, a witchdoctor and a warlock!]" Kuria dared.
"I will urge all the bishops in Meru to pray for him (to stop using black magic)."
Kuria also claimed that the BBI rallies around the country were just a formality since the main BBI report had already been drafted.
"I have begged them (the BBI committee) to allow me to share my opinions just as Kalonzo and Mudavadi did, but they refused. Anyone in Jubilee and does not agree with the 'dynasties' agenda is being denied a chance to go before the Haji committee," the vocal MP revealed.
Watch the clip below.
Ruto, who spoke immediately after Kuria, claimed that the BBI meetings held in various parts of the country are being used to propagate hate and ethnic profiling.
Ruto said those saying that "nobody can stop reggae" in regards to the BBI report should wait and see it being stopped.
"If this story we are being told about nobody can stop reggae… If the reggae is what we are seeing; the ethnicity that is being preached in BBI rallies and the ethnic profiling of communities, and the hate and campaign of one community against the other. If that is the reggae they are talking about… My friend reggae shall stop. We shall stop it," the DP said.
"Naskia sana sana watu wengi wa reggae ni watu wa kuvuta bangi. Sasa kama mnatuambia ati hii reggae ambayo sakramenti yake ni bangi ati haiwezi kusimamishwa Kenya hii ambayo inamcha mungu… mnacheza."