Good morning,
And an even better one for tomato vendors, as they set off to mint millions in the currently flourishing market.
Apparently, the saying that 'do not let your past determine your future' also applies to crops.
Just look at the tomato. There is a new Kenyan joke that goes "hata nyanya imefanya bidii ikafika bei ya apple (even the tomato has worked extra-hard to reach the coveted value of the apple).
Speaking of working hard, there must be several entrepreneurial Kenyans who have already set aside funds to invest in the lucrative tomato cultivation business.
If you are in this group, we appreciate your pro-activeness, but we advise that you abort your mission.
Tomatoes are seasonal crops, which means that although the country is facing a biting scarcity at this time, an over-supply is just around the corner and if you invest now, it will end in tears.
If this piece of advice has come too late for you, you can still salvage the situation.
Let your investment ripen and then get creative. You can convert the fruit into tomato paste and sell it to restaurants, or convert it to tomato jam for use on pastries.
Meanwhile, tomato vendors, has the government assigned you, bodyguards? You guys have made it to the prestigious list of who owns Kenya.
Here are the stories making headlines on Opera News:
Fake arms deal: Ruto says life in danger over breach of security in his office
Deputy President William Ruto has taken the fake arms deal war to Interior Cabinet Secretary Fred Matiang'i by demanding disclosure of immigration status of the two foreigners at the centre of the scandal.
Ruto wants investigations to establish the identity of the foreigners, their immigration status as well as their mission in the country and at his Harambee Annex office on February 13.
Daring thief robs traffic police of bribe cash
Traffic police who collect bribes from motorists may start looking for ways of securing their loot after an incident in which a man in Embu County stole a bundle of notes then ran away.
The daring act happened at around 1 pm on Wednesday on the stretch of the Nairobi-Meru highway near Kathageri shopping centre. An eyewitness told Nairobi News that the man emerged from the bushes, grabbed the officers' stash then vamoosed up a steep slope adjacent to the road.
Four Police Officers Punished Over Echesa Scam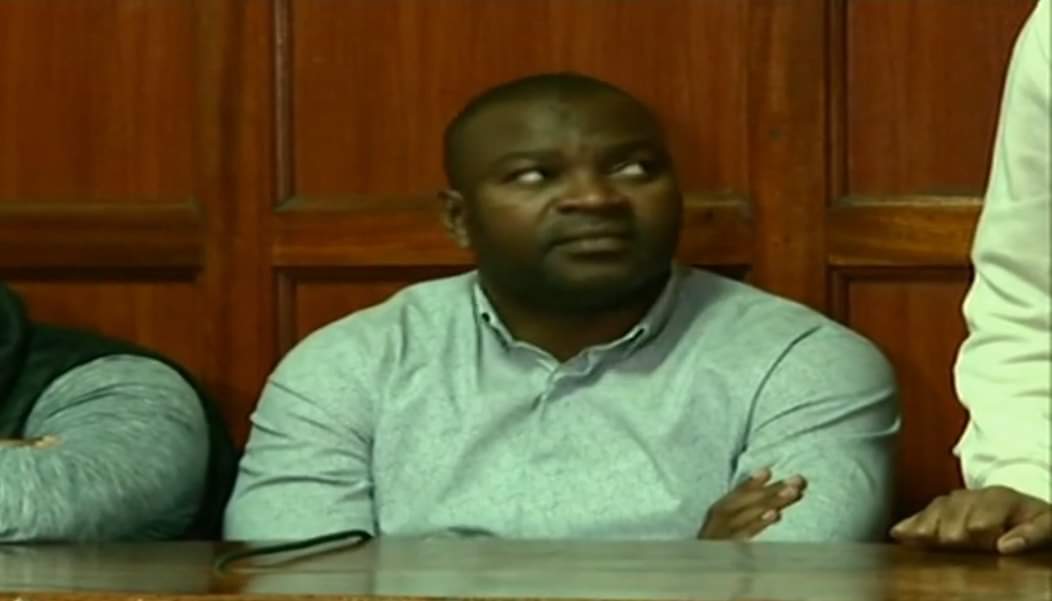 At least four police officers have been suspended over the fake arms scam involving former Sports CS Rashid Echesa as Deputy President William Ruto raised concerns about his safety.
The four, two from Prisons and Administration Police, recorded statements yesterday in relation to the Ksh39 billion fake military equipment scandal.
Narok Senator Ledama Olekina on Wednesday revealed that he was planning to present a controversial proposal to the BBI taskforce, regarding land in Maasai dominated areas. Under his proposal, non-Maasais would be free to acquire land in Maasai counties, but they would not be allowed to subdivide the land and invite their "fellow tribesmen" to settle alongside them. Do you think his proposal is tribal?