Days after the office of Deputy President William Ruto was dragged into the fake arms scandal involving former Sports CS Rashid Echesa, the DP has come out to air his concerns on why the country is yet to win wars on corruption.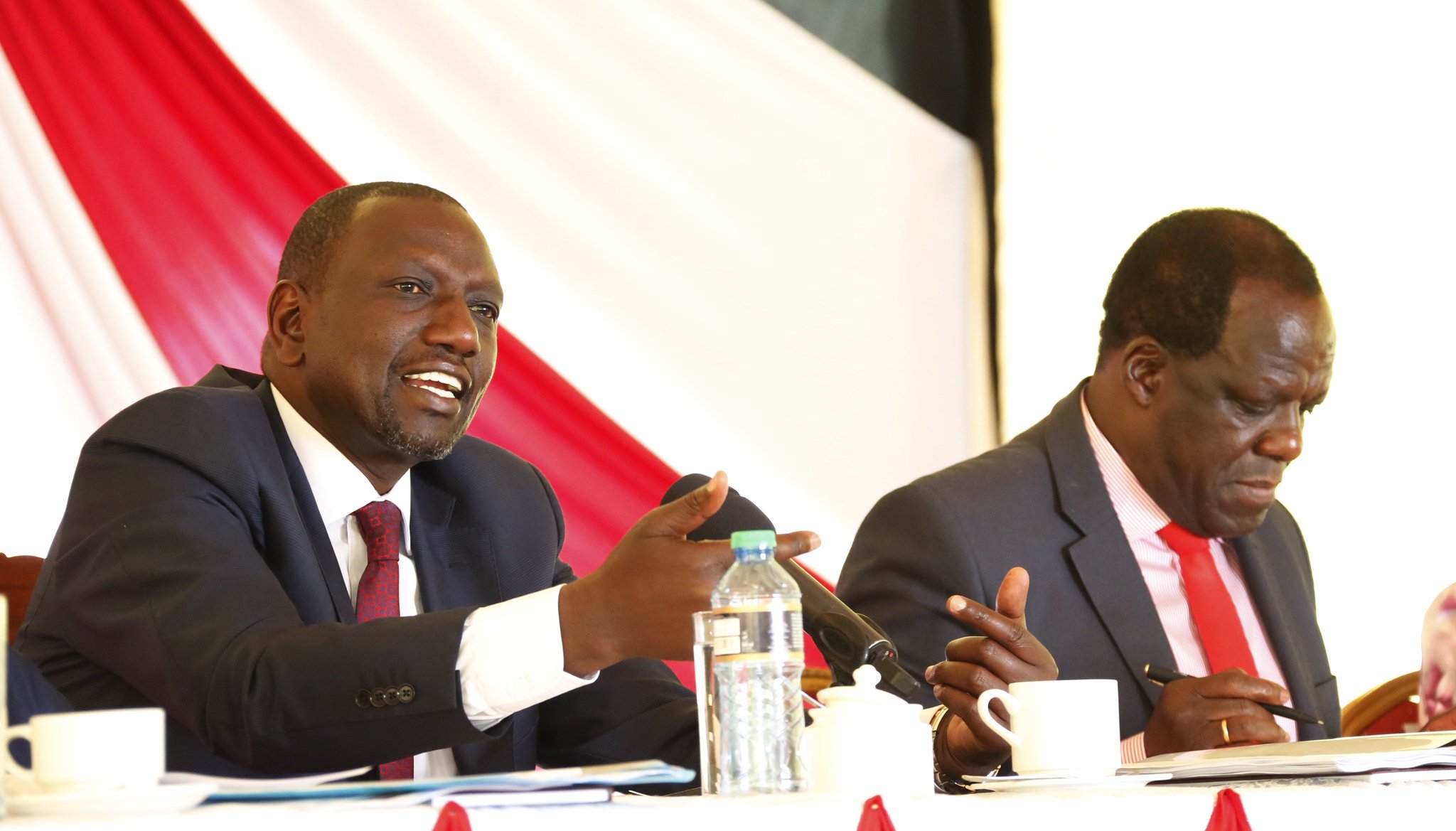 Taking to his popular social media site on Tuesday night, Ruto, who feels to have been targeted by every corruption scandal in the country observed that it was so easy for Kenya to win the war if only it concentrates on certain things.
Despite recognising the efforts put in place by the government to curb the menace, Ruto indicated that all will be in vain as long as the agencies put in place continues to fight RUTO instead.
The DP urged them to concentrate their efforts on fighting the real thing instead of always dragging his name into every corruption case.
"It is very easy to win the fight against CORRUPTION. Why are we not winning yet? Because we're not fighting CORRUPTION, We are fighting"RUTO". Can we focus a little bit on the real thing?" posed Ruto.
Ruto added that for Kenya to move forward as a nation, politics of targeting individuals in the name of fighting corruption should stop.
"To win the war on corruption, we must rely on factual information and stop politics from clouding it. To move forward as a country, selective prosecution targeting predetermined individuals and projects steamrolled by a narrative of convenient lies, falsehood and propaganda is not a fight against corruption. It is politics and is headed in the wrong direction," he stated
To win the war on corruption, we must rely on factual information and stop politics from clouding it.

Posted by William Samoei Ruto on Saturday, 9 March 2019
So far, DP's office has distanced itself from the claims that it was being used to defraud businessmen in the fake arms deal.
William Ruto's spokesman David Mugonyi rubbished the claims saying DPs office was a public office that is accessed by many people. The office has insisted that the DP was not in the Annex office on the day it is reported that Echesa accessed it.
Echesa was arrested on Thursday last week in an investigation into a Sh39 billion fake tender deal to supply the government with military surveillance equipment, guns, and ammunition.