Good morning,
We hope you didn't forget to wake up this morning because Moi will not be there when you are fired.
There has been no teargas in this mourning period. Mzee's funeral has been largely peaceful apart from a few noisemakers on social media led by Miguna Miguna and Boniface Mwangi.
Without the teargas, which was factored in the Ksh 300 million funeral budget, our police officers have been idle and reduced to flower girls as the military took centre stage in the burial of their former commander.
We were therefore surprised when a heckler tried to disrupt the state memorial service at Nyayo Stadium on Tuesday. The speed at which plain cloth officers pounced on the heckler shows how they were happy to show the government what they can offer.
The heckler, who has been identified as Daniel Wekesa, claimed that he was only trying to get the attention of President Uhuru Kenyatta hoping he would be offered a job. If this is the way Wekesa has been job hunting, then we understand why he is jobless.
As Wekesa was being whisked to Langata police station, 76-year old Nathan Ambuti was allowed to access Moi's Kabarak home. He had cycled for more than 200KM from Butere to Kabarak to mourn his icon.
Is this the reason Uhuru likes to appoint elderly people to government positions?
Here are the stories making headlines:
Multitudes Throng Moi's Kabarak Home
The late retired President Daniel Arap Moi will be interred at his Kabarak home on Wednesday.
Kenyans in their numbers started streaming at his home as early as 3.00 a.m. while a good number of them had arrived the previous night at 12.am, braving the overnight chill.
How Moi Prepared for his Death
Retired AIC bishop Silas Yego yesterday told mourners that mourners Mzee Moi knew he was going to die.
Yego revealed that the former president knew about his death and was prepared, citing his common teaching to gatherings that "we are pilgrims".
The cleric reminisced a conversation between Moi and his close confidant Ezekiel Bargetuny about death and how Bargetuny feared what would follow.
The Big Fight in the Moi Family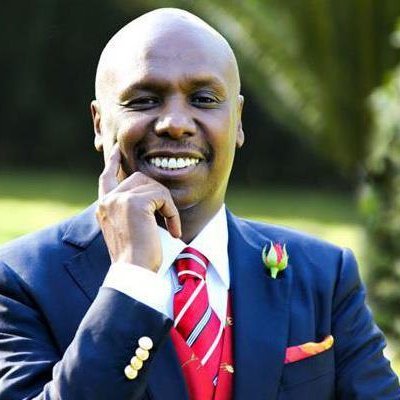 It is not clear at what point in his life Mzee Daniel Moi settled on his youngest son Gideon to be his heir apparent ahead of the others in the family.
But what is known, albeit in hushed tones, is that Gideon was for a long time his father's favourite, to the eternal chagrin of his siblings, especially his elder brother, the late Jonathan Moi.
The government has spent Ksh 300m on the funeral of former President Daniel Arap Moi. The budget included buying bread and soda for the first 30,000 mourners at Kabarak. Do you believe the money has been well spent?