Kenyans have today been shocked by two pastors after they showed up in court to demand that Moi's burial should be stopped.
The two pastors; Joel Mbugua and Reverend Maina who identified themselves as Kenyans of goodwill went further to give the reason as to why the former President should not be buried on February 11.
According to their statement, they are both convinced that former president should not be buried in his own land but instead be buried in a public land; just like the late Jomo Kenyatta; and where any Kenyan can freely visit whenever they want.
"Sababu ambazo zimefanya tuje hapo kortini, tulikua tunaomba Korti kwanza isimamishe mazishi ya m zee moi kwasababu kama raisi alikua mpendwa wetu kama wakenya tunaonelea kwamba hastahili kuzikwa kwa shamba lake binafsi anastahili kuzikwa kwa shamba la serikali" said Pastor Joel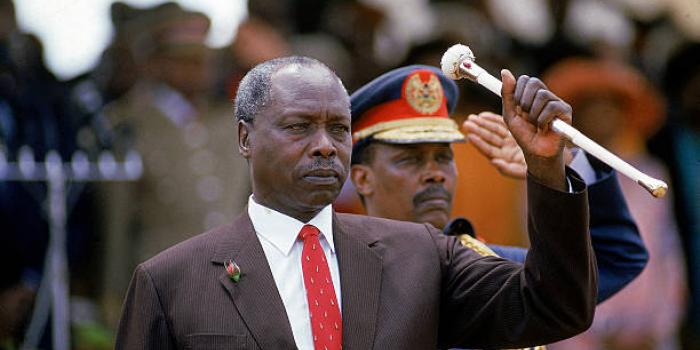 Pastor Joel also revealed that their greatest fear is that people will not have the freedom to visit the place where he will be buried because it is his private land. Speaking in a video, the pastor cited the example of how Kenyans did not have the freedom to visit the former president at his home during his time of illness. The pastor lamented saying that it was very wrong that some people were blocked from visiting Moi.
The pastors also demanded that the nation has a right to know Moi's real age and this stems off from a contradicting statement by Moi's Personal assistant; Lee Njiru who mentioned that the former president was over a hundred years.
Pastor Joel says that Moi had promised peace in the country and there is no need for him to be buried yet if political differences still exist in the country.
Other demands they made are that;
The government should completely stop  BBI campaigns if they wish to proceed with the burial.
Children should be included in the program because former President Moi loved children and played a key role in the education sector.
Moi passed away on February 4, at The Nairobi Hospital and his burial is scheduled for Tuesday 11 February; at Kabarak, Baringo County.
Have a look at the video
2 pastors want Moi burial stopped, Tue. holiday cancelled

2 pastors, Wilson Maina and Joel Mbugua, had gone to court Friday seeking to stop Moi's burial, and – at the same time – apply to have Tuesday's public holiday cancelled. After spending hours at Milimani, they said they will file their suit on Monday, February 10. VIDEO | SHEILA MUTUA

Posted by K24 TV on Friday, 7 February 2020