On Tuesday, most Kenyans woke up to the sad news of the death of Kenya's second President Daniel Toroitich Arap Moi.
While many took to their social media sites to remember Moi in special ways while pouring messages of condolence to his family, some couldn't hold back but went ahead to let out their frustrations concerning the way Moi ran the country during his tenure.
Among those who eulogized the late former president in a rather different way is the controversial city lawyer Miguna Miguna.
According to Miguna, an international media house, British Broadcasting Corporation, BBC called him on Monday around midnight intending to get his views concerning the death of Moi.
And to the expectations of many who know him, Miguna, while referring to the late president as a dictator, told BBC that Moi had left a horrible legacy of destruction in Kenya.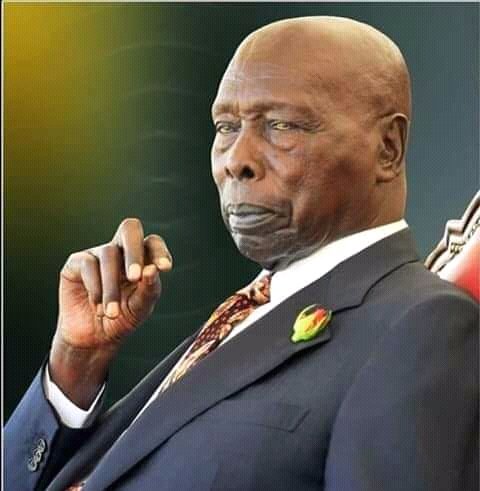 While accusing Moi of a number of controversial political assassinations that occurred during his reign, Miguna blamed the former head of state of constructing torture chambers which he said were used to punish those opposed to his way of leadership.
"The @BBCWorld called for my views about the dead Dictator Moi at midnight and I told them that Moi left a horrible legacy of destruction in Kenya. Whereas Kenyatta had shot Pinto, Mboya, killed hundreds in Kisumu and dumped JM's body in Ngong; Moi constructed TORTURE CHAMBERS…" posted Miguna on Twitter.
With zero chills, the vocal lawyer went ahead to associate the former president with the deaths of over 10,000 Kenyans allegedly butchered during the Wagalla Massacre.
He also revived the uncertainties surrounding the mysterious disappearance and death of many Kenyans which he said occurred after the 1982 coup attempt.
2/3…On behalf of the 10,000 innocent Kenyans Moi butchered during the Wagalla Massacre; the 20,000 students, KAF soldiers and civilians he murdered after the 1982 coup attempt; and Titus Adungosi, Ochuka Raballa, Obuon, Okumu, Dr. Ouko, Oyugi Ogango and others….

— Dr. Miguna Miguna (@MigunaMiguna) February 4, 2020
"3/3 On behalf of the millions of innocent Kenyans who have and will endure systematic, artificial but grinding poverty, unemployment, institutionalized tribalism, nepotism and theft of public resources, I wish to express regret that Moi died without being punished for his crimes," continued Miguna's rants.
The Chief Despot Uhuru Kenyatta and Conman Raila Odinga will now hold public mourning processions and #BBIFraud rallies to celebrate the life and legacy of their professor of tribalism, poverty, looting, land-grabbing and electoral theft.#DespotsMustFall #RevolutionNow

— Dr. Miguna Miguna (@MigunaMiguna) February 4, 2020
"A former US Ambassador who spoke during the same BBC World program with me praised Moi for "leaving power" and "helping the West fight Communism." I told her that Moi should not be thanked for leaving power 24 years later than he should have and that Moi killed innocent patriots fighting for democracy. The West cannot name a single Communist Moi helped them catch, convict, jail or kill, our why they were "fighting Communists" in Africa and not in the Soviet Union and China," added Miguna on his Facebook page.
Moi's family are yet to announce the burial date. Speaking to the media on Tuesday afternoon, Moi's elder son Raymond Moi communicated that the government was officially going to announce the date since it had taken over all the funeral arrangements.