Twenty people were killed at a stampede during a church service at night in Moshi, Nothern Tanzania on February 2.
There was a praying ceremony taking place and it was attended by hundreds of people. This service was led by a popular preacher in Tanzania, Boniface Mwamposa.
The stampede occurred when Pastor Mwamposa poured the holy oil on the ground and the crowd rushed forward to touch, hoping to be cured of any sickness. Twenty people died and 16 others were reported injured.
The stampede happened when the congregants rushed to get anointed with blessed oil," said District Commissioner Kippi quoted on Sunday, February 2.
Pastor Boniface Mwamposa is the owner of Arise and Shine Ministry which is a Pentecostal church. Tanzanians identify him as 'Apostle Boniface Mwamposa Bulldozer'.
Here is a clear vision of him in these photos;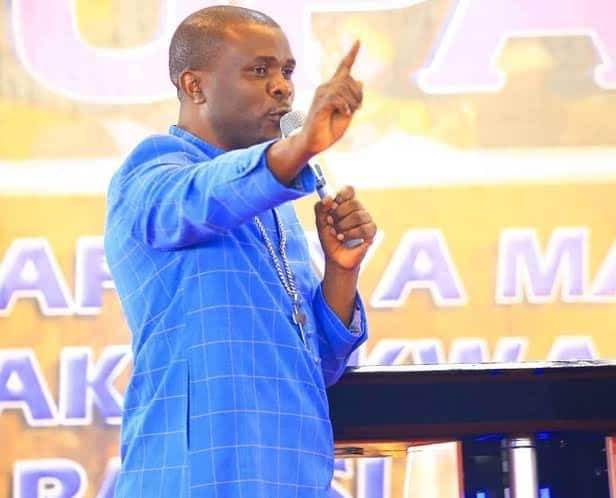 Lately, these pastors have been coming up with strange ways of attracting more worshippers in their church only to brainwash them.
Other pastors that have been involved in weird scandals include Pastor Kanyari, for instance, he was reported to use potassium permanganate to convince followers that his prayers washed away mysterious diseases by asking them to step into the water and witness the disease being 'washed away' and change the colour of water in the process.
Pastor Nga'nga, Pastor Elisha Nandoya ( the one that killed his wife in church), Prophet David Owuor, just to mention a few.
Some worshippers have stopped going to church because of what our pastors have become and something needs to be as soon as possible.